American Airlines Baggage Policy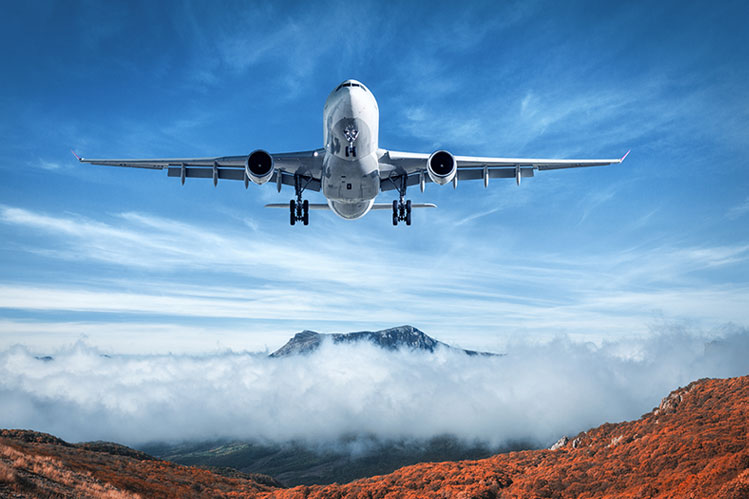 American Airlines charges for checked luggage, much like many other airlines. These costs can increase rapidly, particularly if you have numerous travelers or multiple bags. American Airlines baggage policy offers a simple fee structure depending on your destination and the proper size and weight.
There is no assurance there will be space on the flight or that you can fit all of your travel necessities in a carry-on, so while you can try to save expenses by carrying a carry-on, there is no guarantee there will be room. However, if you have elite status with the airline or certain American Airlines credit cards, there are methods to avoid surcharges.
What are American Airlines Baggage Rules & Fees?
Domestic flights - First Bag is $30 & Second Bag is $40
Flights to Mexico, the Caribbean (except Cuba and Haiti), Guyana and Suriname - $45 & $65
Central America - First Bag is $30 & Second Bag is $40/$65
South America (except Guyana and Suriname) - First Bag is $45 and $65
Cuba – First Bag is $30 and Second Bag is $200
Transatlantic – First Bag is $75 (Basic economy only) & Second Bag is $100
Transpacific - $100 (for Second Bag) as per American Airlines baggage policy
For clarifications regarding American Airlines baggage charges and weight, you can call Urban Vacationing customer service at +1-571-378-7984. Your friendly airline expert will be happy to assist you further and make your journey comfortable.
American Airlines Carry-on Baggage Policy
American Airlines gives customers a free carry-on bag and a free personal item on every flight. The following size restrictions apply to carry-on luggage and personal items:
Personal item: 18x14x8 inches (45x35x20 centimeters)
Carry-on: 22x14x9 inches (56x36x23 centimeters)
Some things cannot be brought on board as a carry-on as there'll be American Airlines baggage fee to it. However, a soft-sided garment bag up to 51 inches (130 cm) long is allowed as a carry-on.
In addition to the carry-on baggage allowances, diaper bags (one per child) are allowed. Additionally, limits do not apply to car seats or strollers.
How to Avoid Baggage Fees on American Airlines?
The good news is that there are a few methods to avoid American Airlines checked baggage allowance without paying American Airlines' baggage fees.
Become an Elite Member of American Airlines
Free checked luggage for you and particular traveling companions is one perk of joining American Airlines' AAdvantage program. Each of the four elite status tiers in the airline's loyalty program grants free checked luggage on American Airlines flights:
AAdvantage Gold: 1 free checked bag
AAdvantage Platinum: 2 free checked bags
AAdvantage Platinum Pro: 3 free checked bags
AAdvantage Executive Platinum: 3 free checked bags
In addition to complimentary checked bags, AAdvantage members also get status mileage bonuses, free upgrades, preferred seats, and other benefits. Your status tier determines the same perks that are offered.
Utilize a credit card from American Airlines
You may be eligible for free American Airlines check-in baggage through certain airline credit cards. Through Barclays and Citi Bank, American Airlines offers co-branded rewards cards. Depending on the card you carry, different perks apply to checked baggage.
Book a Premium Cabin
Several airlines, including American Airlines, waive the luggage fee on premium cabin fares. If you're traveling economy, be prepared to pay the price for baggage check-in, but you can avoid these additional costs by booking a higher class. In addition, on some flights, passengers traveling in first class, business, or premium economy are entitled to up to two complimentary checked baggage as per American Airlines baggage size. Choose Flagship Up to three free checked bags are offered to first-time customers.
When Do I Pay American Airlines Baggage Fees?
American Airlines baggage costs are frequently pre-payable online before traveling. Up to four hours before takeoff, you can prepay for up to three pieces of baggage online or via the airline's mobile app when you check in for your flight.
As per the baggage policy for American Airlines, you will be required to pay any luggage costs at the airport check-in counter if there is no option to prepay for baggage online or using the mobile app.
Avoid prepaying for luggage if you think you could be entitled to free checked bags at the airport since American Airlines baggage costs are nonrefundable.
Bottom Line
Unless you book a premium cabin or have free checked bags with your credit card, you should prepare to take out your wallet to check a bag on American Airlines. However, according to American Airlines baggage policy, if you frequently travel, you might want to look into the AAdvantage credit card portfolio because the savings might justify any annual costs on checked-bag fees.
Read Also : American Airlines flights canceled? Know Your Rights
For immediate assistance
kindly call on below number
878-223-0733
OR, We will contact you within 24 hours.