Guide to Avelo Airlines Minor Policy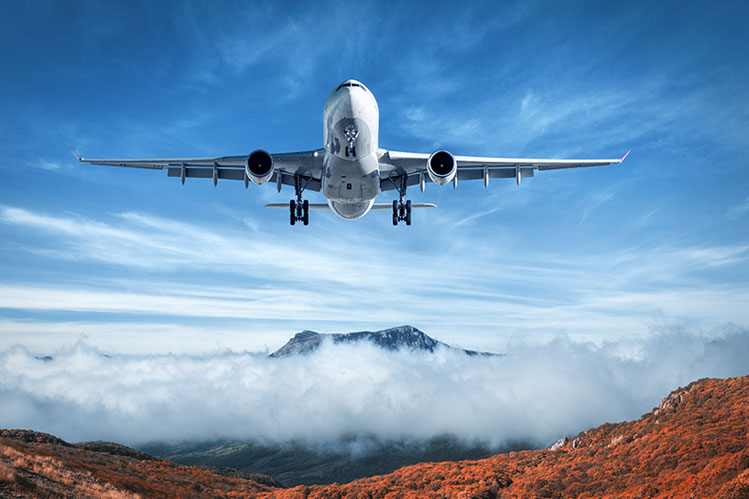 Are you planning to travel with your child on Avelo Airlines? Whether your child is traveling alone or with you, it's important to understand Avelo Airlines' unaccompanied minor to ensure a smooth and hassle-free travel experience.
This comprehensive guide will cover everything you need to know about the minor policy, including unaccompanied minors, traveling with infants and toddlers, documentation requirements, and special services for minors.
Unaccompanied Minors
If your child is traveling alone and is between the age of 5 to 17, they are considered an unaccompanied minor on Avelo Airlines. They have specific procedures to ensure the safety and well-being of unaccompanied minors during their travel. Here are some important points to keep in mind:
Highlights of Avelo air minor policy
Booking: Unaccompanied minors must be booked directly with Avelo Airlines over the phone. Online booking is not available for unaccompanied minors.
Fees: Avelo Airlines charges a fee for unaccompanied minors, which covers the cost of additional supervision and assistance. The fee may vary depending on the route and may be paid at the time of booking.
Documentation: Unaccompanied minors must have the necessary documentation for their travel, including a valid government-issued photo ID, such as a passport or driver's license.
Check-in: Parents or guardians of unaccompanied minors must accompany them to the airport for check-in and provide contact information for the person picking up the child at the destination.
Boarding and Onboard Care: Avelo Airlines staff will assist unaccompanied minors during boarding and the flight. Unaccompanied minors will be seated in a designated area of the aircraft, and Avelo Airlines crew members will check on them periodically throughout the flight.
Traveling with Infants and Toddlers
If you're traveling with an infant or toddler on Avelo Airlines, it's important to know the airline's policies for young children. Here are some key points to keep in mind:
Lap Child vs Seat Purchase: Children under 2 can travel on an adult's lap without purchasing a separate seat on Avelo Airlines. However, purchasing a separate seat for your infant or toddler is recommended for their safety and comfort.
Child Restraint System: If you purchase a separate seat for your infant or toddler, you must bring an approved child restraint system, such as a car seat, that meets Avelo Airlines' safety requirements. The car seat must be approved for use on aircraft and properly installed in the aircraft seat during takeoff, landing, and whenever the seat belt sign is illuminated.
Stroller and Diaper Bag: Avelo Airlines allows one stroller and one diaper bag per infant or toddler to be checked at the gate, free of charge. You can also bring your stroller and diaper bag on board if they meet the airline's carry-on baggage requirements.
Required Documents
Depending on the destination and the child's nationality, they may have specific documentation requirements for minors traveling. Here are some key points to keep in mind:
Domestic Travel: For domestic travel within the United States, minors traveling with their parents or legal guardians do not typically require additional documentation beyond a valid government-issued photo ID, such as a passport or birth certificate. However, checking Avelo Airlines' specific requirements for domestic travel with minors is always recommended.
International Travel: Unaccompanied minors may require additional documentation, such as a passport, visa, or other travel authorization, depending on the destination and the child's nationality. It's crucial to ensure that you have all the necessary documentation well before your travel date to avoid any delays or issues at the airport.
Special Services for Minors
Avelo flights may offer special services for minors to ensure their safety and comfort during travel. Here are some special services that may be available:
Escort Services: The airlines offer escort services for unaccompanied minors, providing additional supervision and assistance during their travel, including help with connections or transfers between flights.
Special Meals: They offer special meal options for minors, such as child-friendly meals or meals for infants or toddlers with specific dietary requirements. Requesting special meals in advance during the booking process or by contacting the airline directly is recommended.
Priority Boarding: They also provide priority boarding for families with young children, allowing them to board the aircraft early and settle in before other passengers.
In-flight Entertainment: The airlines also have in-flight entertainment options suitable for children, including movies, TV shows, games, and other age-appropriate content to keep them entertained during the flight.
How to book an unaccompanied minor's flight with Avelo Airlines?
When you want to book unaccompanied minor flights, then you have to contact the airlines directly and ask them to book the flight for you; however, there are times when you are too busy, or the airlines might not answer your call, then during those hard times we are there for you. You can dial our number; +1-571-378-7984. We are UrbanVacationing, a one-stop solution to all your travel problems. As soon as you get in touch with us, you can share all of your travel concerns with us, and we will help you with anything related to your flight booking, be it an unaccompanied flight or a special assistance flight. And, then again, we can manage your hotel reservation and car rental service too.
Conclusion
When traveling with minors on Avelo Airlines flights, it's important to be familiar with the airline's unaccompanied minor policy to ensure a smooth and enjoyable travel experience.
Traveling with children can be an exciting and rewarding experience. Being well-prepared and informed about Avelo Airlines' minor policy can help make your journey smoother and more enjoyable for you and your child.
Have a safe and pleasant trip with Avelo Airlines!
For immediate assistance
kindly call on below number
878-223-0733
OR, We will contact you within 24 hours.