Cheap Flights to Hawaii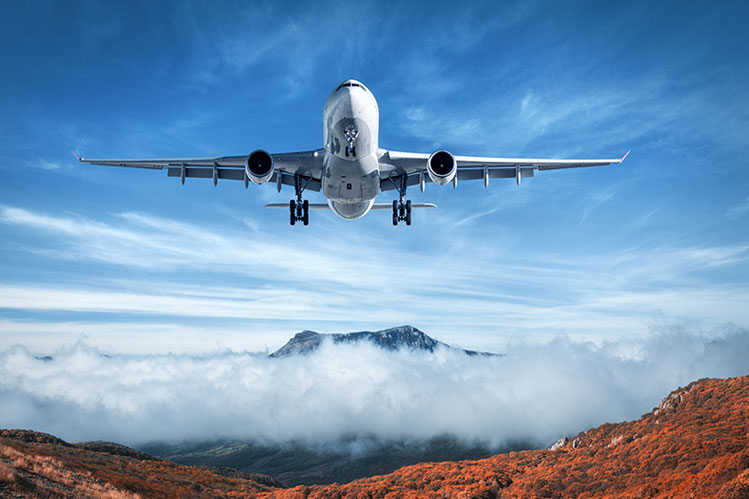 As the gentle breeze rustles the palm trees and the turquoise waters of the Pacific lap against the shore, Hawaii calls travelers worldwide with its natural beauty and vibrant culture. But for many, the dream of visiting Aloha State is tempered by the reality of exorbitant airfare prices. Fear not, our lovely travelers! In this blog, we'll show you the secrets to finding cheap tickets to Hawaii, so you can make your dream vacation a reality without breaking the bank. From insider tips to savvy booking strategies, we've got everything you need to know to bargain on your journey to paradise and get cheap flights to Hawaii. So, pack your bags, grab the sunscreen, and prepare to embark on the adventure of a lifetime. Hawaii, here we come!
Tips for booking Cheap flights to Hawaii
Advance Booking: One of the simplest ways to save money on flights to Hawaii is to book your tickets well in advance. Generally, airlines offer their cheapest fares around 3-4 months before departure, so plan and book as early as possible.
Be flexible with your travel dates: If you can be flexible with your travel dates, you can often find cheaper flights. Try searching for flights on different days of the week or even in different months to see if you can snag a better deal.
Use fare alerts: Set up fare alerts with various travel search engines or airline websites. You'll receive notifications when the price of a flight you're interested in drops or goes up, allowing you to snag a deal before it's gone.
Consider budget airlines: Budget airlines often have more restrictions but can offer significantly cheaper fares than major carriers. Check out airlines like Southwest, Allegiant, or Frontier to see if they offer flights to Hawaii.
Use points and miles: If you have credit card points or frequent flyer miles, consider using them to book your flight. This can often result in significant savings or even a free flight.
Look for package deals: Sometimes, booking a package deal that includes both your flight and accommodations can be cheaper than booking them separately. Check out websites like Expedia or Travelocity to see if they offer any package deals for your desired travel dates.
Contact UrbanVacationing – If you are busy and have not got much time to book the flight, let us do the job for you; let us help you book your flight tickets to Hawaii. We will get you the best flight deal on the table, and with the best airlines, simply by calling +1-571-378-7984. We will connect with you, and you can then let us know your travel needs, be it direct flights or flights to Hawaii round trip, and we will proceed ahead with the same. Also, we can get you the accommodation done in Hawaii too, and in fact, the car rental service to travel to Hawaii from the core.
Best time to visit Hawaii
If you are looking for cheap deals to book flights to Hawaii, then traveling in the off-season is the best, and it starts from mid-June to August and from mid-January to mid-March. During these times, prices can be lower, and crowds can be thinner, but the weather can be more unpredictable. Summer in Hawaii can be hotter and more humid, while winter can bring rain and cooler temperatures.
What are the major airports in Hawaii?
The main airport in Hawaii is the Daniel K. Inouye International Airport (HNL), located in Honolulu on the island of Oahu. This airport is the largest in Hawaii and serves as the primary gateway for most visitors to the state. It offers non-stop flights to destinations throughout North America, Asia, and Oceania and inter-island flights to other Hawaiian Islands. Other major airports in Hawaii include Kahului Airport (OGG) on Maui, Kona International Airport (KOA) on the Big Island of Hawaii, and Lihue Airport (LIH) on Kauai. And the best airline to fly to Hawaii is Hawaiian Airlines.
What are the top destinations in Hawaii?
Honolulu, Oahu: Honolulu is the capital of Hawaii and the largest city in the state. It's home to Waikiki Beach, one of the world's most famous beaches. Honolulu also boasts world-class dining, shopping, and cultural attractions like the Pearl Harbor National Memorial.
Maui: Known as the "Valley Isle," Maui is home to stunning beaches, lush rainforests, and towering volcanoes. It's also known for its excellent snorkeling and whale-watching opportunities.
Kauai: Kauai is known as the "Garden Isle" due to its lush, tropical landscape. Visitors can hike through Waimea Canyon, explore the stunning Na Pali Coast, and relax on beautiful beaches like Poipu.
Big Island of Hawaii: The Big Island is home to some of the unique attractions in Hawaii, including the active Kilauea volcano, which can be viewed from the Hawaii Volcanoes National Park. The island also boasts beautiful beaches, waterfalls, and world-class snorkeling and diving.
Lanai: Often considered one of the more secluded and exclusive destinations in Hawaii, Lanai is a great choice for visitors looking to escape the crowds. The island boasts beautiful beaches, championship golf courses, and excellent hiking opportunities.
Hawaii truly is a one-of-a-kind destination that captivates the senses and leaves visitors with memories that last a lifetime. We are here and will help you with the Hawaii flight deals. So, you must make sure to visit here and add life to this place.
For immediate assistance
kindly call on below number
878-223-0733
OR, We will contact you within 24 hours.