Delta Airlines Unaccompanied Minor Policy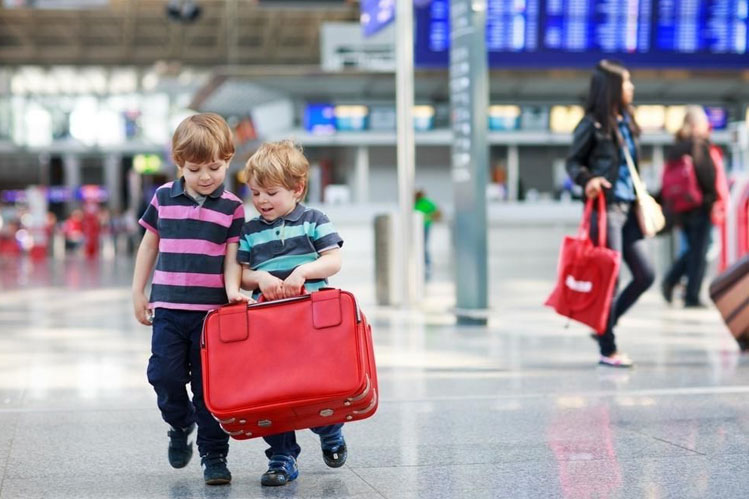 Where are you, all the amazing parents and guardians? Your children are very much waiting to board their first flight without y'all. We get it; it's just yesterday that they were a tiny baby in your lap, waiting for you to prepare their food, but isn't it just great how they have grown up so much to board their flight on their own? Come on, just muster up the courage; this is Delta Airlines you have booked your minor's flight with.
Just to help you rest assured, Urban Vacationing presents you with the complete Delta minor policy so that you can trust their process and let your kid see the sky because why not!
What is Delta Airline's Unaccompanied minor policy?
The unaccompanied minor policy or the program in Delta Airlines talks about providing special services to children between the age of 5 to 14 years old who are traveling along on either international or domestic flights.
Airlines provide trackable barcoded wristbands, access to Sky Zone lounge amenities at certain airports, and even a Delta escort to travel with your youngsters in safety and comfort in order to protect their safety.
Highlights of Delta Airlines minor policy
There are certain highlights or rules that one must follow when a minor is traveling on Delta.
Let's have a look at them;
The Unaccompanied minor policy has to be followed for kids that are under the age of 5 to 14 years old who are not traveling in the same compartment with an adult over 18 years old.
For children that are in the age group of 15-17 years old, this service is optional.
However, the kind of flight they can board depends on their age group. For children between 5-7 years old, they are offered nonstop flight deals, and for kids 8 - 14 years old, they can travel on nonstop and connecting flights, but only on Delta connecting flights, or Delta connection, KLM, or Air France flight.
Both International and domestic unaccompanied minor flights Delta are open for Unaccompanied minors to board.
What are the flights Unaccompanied minors can travel on?
The Delta minors flying alone will not be accepted;
the last connecting flight of the day.
On red-eye flights, between 9 am to 5 pm unless;
It is an international flight, a domestic flight of 2 hours or less.
A flight to/from Hawaii and Alaska.
The only connecting flights of the day
How to book a minor flight on Delta Airlines?
The steps to book yourself a minor flight on Delta Airlines are simple and very easy. When in doubt, Urban Vacationing should be your only way out. You can dial our official helpline number, +1-571-378-7984, and connect with one of our travel consultants, who can help you in booking a flight deal for the minor at the best price possible. You can tell them about whatever requirements you have as a passenger, and they will try to fulfill them all.
For the sake of safety and security for your minor, you can even book them a hotel reservation through us and look for a car rental as well for their way from the airport to the hotels.
What are the boarding and take-off guidelines for Delta Airlines?
After reaching the airport, you have to first make sure to meet a Delta customer service agent for the necessary assistance you required, let's say, getting a wristband that your child needs to wear on the flight and preparing the boarding documents plus an ID for your child.
The parent or guardian must accompany the child to the departure point.
The parent or the guardian stays back at the airport till the time of the flight departure.
The minor remains seated in the aircraft's rear section so that they are near the flight attendant.
How should the arrival and pick-up happen for the unaccompanied minor at Delta?
The associated guardian or the person authorized to meet the child at the arriving airport should be present before the flight lands, carry their identification papers, get their gate pass, and wait patiently for the child at the arrival gate.
What are Delta Airlines minor fees?
The basic fee of the Delta Airlines unaccompanied minor is USD 150 each way for nonstop and connecting flights. This is in addition to the ticketed adult fare.
Delta unaccompanied minor fee covers up to 4 children traveling together, which can be paid in advance by phone or even at the time of check-in.
Conclusion
Here, we have understood the complete Delta unaccompanied minor policy that has opened the doors for you to let your kids travel alone, with complete safety and security. You are completely aware of the eligibility criteria, Delta unaccompanied minor age, fees, and everything else; go ahead and book a flight for them. Urban Vacationing has got your back.
For immediate assistance
kindly call on below number
878-223-0733
OR, We will contact you within 24 hours.