KLM Unaccompanied Minor Policy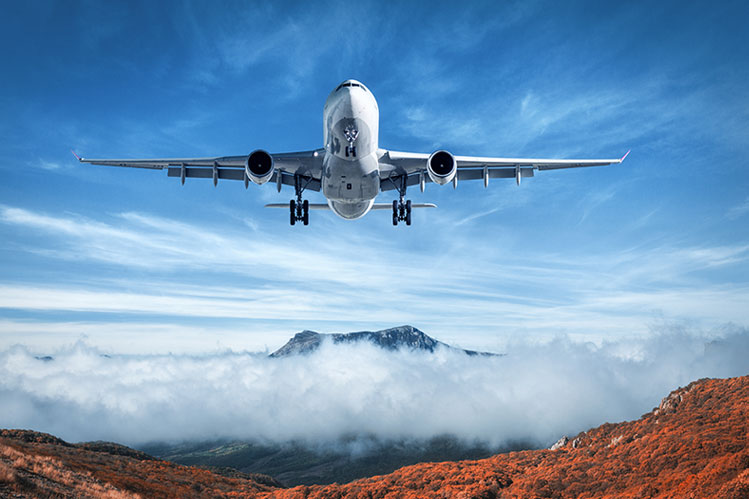 Are your children flying alone for the holidays? It is going to be a great experience for them. The KLM Unaccompanied Minor Policy guarantees your child's safety, comfort and prompt assistance in the airport and on board.
So, as a parent or legal guardian, how can you schedule travel arrangements for your child, and how does the unaccompanied minor program operate?
We have covered the regulations associated with the unaccompanied minor program and the documentation required when they check in—the cost of service and much more.
Unaccompanied Minor Services by KLM Airlines
If your child is traveling on their own, KLM will do everything to ensure that your child feels safe and comfortable. The cabin crew will assist them during the flight, ensure that they get on the correct plane, and assist in the event of delays or other issues.
Unaccompanied minor flights KLM provides only direct flights for minors without accompanying service. Flights offered through KLM, Air France, and Delta Airlines permit minors to travel independently.
Supervision of Minors between 5 to 14 Years
Are there children between 5-14 flying without an 18-year-old adult? Are they traveling in a different cabin class than the adult traveling with them? Make sure you buy an upgrade to the KLM service for minors unaccompanied other than the regular ticket.
Choices for Passengers Aged 15 and 17
The service of an unaccompanied minor is not mandatory for children who are between the ages of 15 to 17 years of age. If you do not join the service, your child will be considered an adult traveler.
If your child has informed KLM staff about their age and needs assistance in case of a flight delay or cancellation, KLM will be happy to assist. To ensure that your child receives proper attention and care during a delayed flight, make reservations for the KLM Airlines unaccompanied minor program.
Guidelines for KLM Airlines Unaccompanied Minor Program
KLM airline takes frequent care of the children on board.
The unaccompanied minor fee is not refundable.
If parents or legal guardians decide to cancel the flight of unaccompanied minors, they rebook the flight.
When you book the flight, the purchaser should be either the parents or legal guardians of the minor child.
The required information during the booking process has to be updated to make it easier for minors who are not accompanied.
When you check-in, proof that you are of age is required. It must be presented as a birth certificate or passport per KLM unaccompanied minor policy.
As per KLM minor policy, parents responsible for dropping off and collecting the child should present a valid, government-issued photo ID.
Parents and guardians are required to take children to their gates 45 minutes before the departure time. They must remain at an airport till the plane takes off.
KLM Unaccompanied Minors during Departure
Under the KLM policy on minors traveling without an adult, bring your kid to the airport check-in desk 2.5 hours before the scheduled departure.
Bring a valid proof of identification for yourself and your child. Also, carry four signed, completed, or printed copies of the form, signifying the person responsible for dropping off and picking up your child.
Through the KLM phone number, you can request the form through Urban Vacationing.
The KLM Crew member will lead your child to their seat on the aircraft.
Flight attendants at KLM will watch your child throughout the duration. If they are on a long layover, the children have free access to the lounge.
When they arrive, KLM personnel will lead your child to the arrival, where they will meet with the person chosen to collect them.
They will need to show an ID with a valid photo in line with the unaccompanied minors' application.
How to Book Unaccompanied Minor Flight KLM?
The KLM customer care is the only way to purchase a flight ticket using the required unaccompanied minor service. Do you want to purchase a ticket that includes the unaccompanied minor option?
Contact Urban Vacationing at +1-571-378-7984, KLM unaccompanied minor contact number, to get the best services for your unaccompanied minor.
Documents Required for Unaccompanied Minors
Photo ID like a passport, driver's license, or passport.
Your address, as it appears on the ID.
The contact phone number for guardians and parents who collect the children.
Four minor unaccompanied form printouts.
Consent form for parents at the moment of check-in.
KLM Unaccompanied Minor Fee
You need to purchase an adult KLM ticket and pay a service charge when you wish to join the minors without a parent or guardian. The minor fee for unaccompanied service ranges from $150 to $200 on direct flights. Between $250 and $350, you will be charged for connecting flights. Do not hesitate to contact KLM customer care at Urban Vacationing for more information.
Also, read our blog - Southwest Airlines Unaccompanied Minor Policy
For immediate assistance
kindly call on below number
878-223-0733
OR, We will contact you within 24 hours.