Lufthansa Flight Refund Policy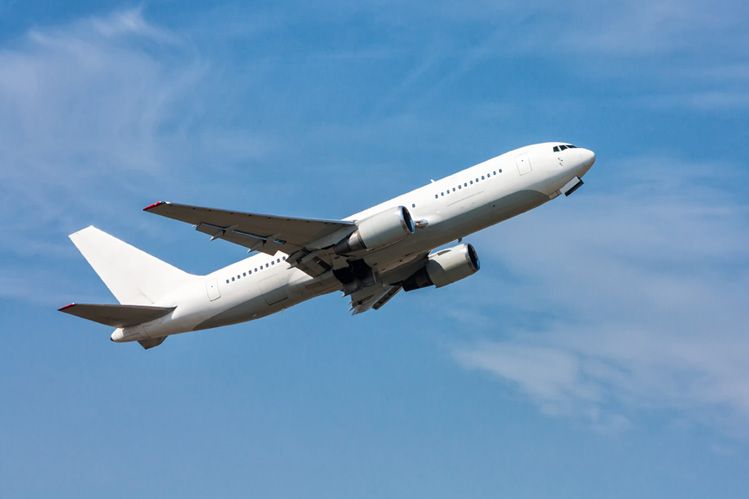 As the aviation industry wrestles to reach regularity among unpredictable scenarios, travel bans, and cancelations, airlines such as Lufthansa have endorsed new measures to make flying easy and comfortable. Lufthansa is providing complete protection on the value of tickets of passengers who faced flight cancelation or were not allowed to board the flight for whatever the reason might have been. Read on to get information about Lufthansa refund policy, cancelation procedure, and easy conditions for refund.
Lufthansa - A 5-star German Airline
Lufthansa, technically known as Deutsche Lufthansa AG, is a German flag carrier and the second-largest airline in Europe that was formed in 1953 in Cologne. With an inspiring slogan - 'Say Yes to the World' and certification as a 5-star airline three times in a row, Lufthansa stands for competence, development, and brilliance that is depicted on its crane imprinted logo. Lufthansa offers four classes to its travelers - First Class, Business Class, Premium Economy, and Economy Class and operates four types of lounges within its destinations. From the United States of America, Lufthansa currently departs from Atlanta, Boston, Chicago, Dallas, Denver, Detroit, Houston, Los Angeles, Miami, New York (EWR and JFK), Orlando, San Francisco, Seattle, and Washington.
What is Lufthansa Cancelation Policy?
Travel plans change in a twinkling of an eye. You may require a refund for a purchased airline ticket or are finding ways to get compensation for a booking that was canceled by the airline itself. We need to bear one thing in mind different airlines have different policies. In such conditions, Lufthansa promises that if the flight gets canceled or delayed for some reason or a passenger is denied boarding, then that passenger is entitled to the rights ruled out in Regulation (EC) No. 261/2004.
If your travel plans get hampered, Lufthansa allows you to cancel your flight within 24 hours before departure. If you possess a refundable ticket, then no cancelation fee will apply and if it's a non-refundable ticket then the passenger will not be entitled to a full refund. However, even non-refundable tickets are entitled to a complete refund when:
Cancelation is within 24-hours of booking for an airline departing after 7 days.
The cancelation is from Lufthansa's side and when it is delayed.
Tours affected by Covid-19 can raise requests for a full refund.
Boarding is denied on a confirmed reservation.
The trip is canceled due to death or illness.
Lufthansa Cancelation Policy 24-hours
Lufthansa 24-hour cancelation policy allows travelers to cancel their flight and receive a full refund if the flight gets canceled within 24 hours of booking and the flight departure is nearly 7 days later. The 24-hour cancelation policy applies to all types of tickets. We are helping you to understand the basic cancelation policy that you might face while booking or traveling. For more info and assistance, you can always reach UrbanVacationing travel agents for an easy cancelation and refund procedure.
How to Claim Refunds from Lufthansa?
The Lufthansa refund policy entitles you to a full refund for the following criteria:
Flight is canceled in 24 hours of booking with departure at least 7 days away.
The flight is canceled by Lufthansa.
Departure gets delayed by more than 2 hours or by more than 5 hours.
You have a refundable ticket and you cancel before departure.
Lufthansa cancels your flight due to Covid-19.
Your booking was confirmed but denied boarding.
You were unable to board your flight due to the unexpected illness, or death of a close family member.
Lufthansa Refund Policy — Important Things to Know
If paid by credit card, suitable bookings will be compensated within 7 days and 20 days if booked by cash.
If Lufthansa cancels your flight and you want a refund, fill out a form for the process to initiate.
All compensations are done as per the payment made.
A qualified unused ticket will be refunded along with fees and taxes.
If the ticket is used according to the itinerary, the unused value will be reimbursed.
If you have raised a refund via phone or email, do not resubmit your request or your refund will be delayed.
Booking Lowest Lufthansa Flight Tickets
Urban Vacationing is one of the top online travel agencies for booking cheap Lufthansa flight tickets from the USA to your desired destination in Asia, Africa, Europe, or South America. Our comprehensible website and our cutting-edge search engine help you find and compare the best travel itineraries on cheap Lufthansa flight tickets from USA. With slashed air ticket prices, book your flights in confidence as our 24-hour cancelation policy allows travelers to cancel their Lufthansa bookings in the first 24-hours without incurring any extra fees towards cancelation.
Lufthansa Business Class is a favorite choice for many international travelers and Urban Vacationing is your one-stop-shop for finding the best Lufthansa deals on cheap business class flights from USA. Call our toll-free Lufthansa refund phone number +1-571-378-7984 now for talking to our customer service specialists for a refund or for availing the best price for your Lufthansa flight from USA.
Common FAQs for Lufthansa Cancelation and Refund Policy
Q - How do I cancel my trip and get a refund on my Lufthansa ticket?
A - Refunds are made according to airfare conditions. You can cancel your journey and request a refund under 'My Bookings' up to 24 hours before departure.
Q - What are my rights in respect of delays, overbookings, and cancelations?
A - For delays, cancelations, and refunds from Lufthansa, you are entitled to the rights defined in Regulation (EC) No. 261/2004.
Q - How can I settle a claim due to Lufthansa cancelation or delay?
A - Firstly, submit flight tickets for compensation. You can approach your reliable travel company Urban Vacationing for the same.
Q - How do I get my money returned to me after a refund by Lufthansa?
A - The refund is paid using the procedure used originally for paying the ticket price.
Q - In which currencies are refunds payable?
A - Your refund is done in the same currency as the booking. If it is a different currency, the refund takes a bit longer.
Q - How long does it take to get a refund from Lufthansa?
A - You can expect your refund within 10 to 14 business days.
Q - How much does Lufthansa charge for cancelation?
A - If you cancel your Lufthansa flight within 24 hours from the scheduled departure, then a fee of $100 to $400 will be charged as a cancelation fee, otherwise, a fee of $100 to $500 is charged if canceled after 24 hours.
Also, read our blog Emirates Flight Cancelation Policy.
For immediate assistance
kindly call on below number
878-223-0733
OR, We will contact you within 24 hours.