Qatar Airways Minor Policy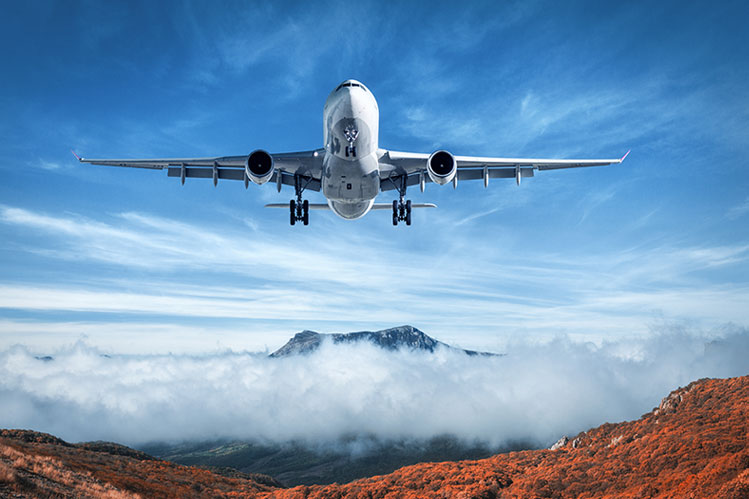 Letting your child travel all by themselves can get overwhelming as a parent. There are many things to worry about, from their meals to their security, yet many reasons can keep you away from all the worries and stop you from becoming confused dads and moms. One and the most prominent reason is Qatar Airways' minor policy.
Yes, they have an unaccompanied minor policy that helps you understand what rules and regulations are taken into practice to safeguard your minor and how to ensure a booking for them too.
Let's dig deeper into that and better understand a minor's rights in Qatar.
Understanding Qatar Airways unaccompanied minor policy
First and foremost, the policy only applies to passengers who travel on flights that Qatar Flights operates, and it is inapplicable on connecting and red-eyed flights.
The minors from the age of 5 to 15 are the ones that are considered unaccompanied minors on Qatar Airways.
While booking the flight tickets, the parents or guardians must fill in the "Form of Indemnity." for the minor traveling alone.
If a child requires special assistance, parents need to inform about them about the airline while booking the flight.
The policy suggests the parents or guardians stay at the airport; for at least 15 minutes before the flight departs.
The cabin crew members retain the minor's passport traveling alone until they reach their destination.
And when you have booked an unaccompanied minor's flight, you cannot change your flight itinerary.
Important documents are required for a minor traveler.
A set of documents is required for the safe and secure traveling of your minor on Qatar flights. The list of the documents is as mentioned below;
The unaccompanied minor form is filled as consent for your minor traveling alone.
Two copies of the flight segments need must also be there during the trip.
The parents' or the guardians' valid photo ID and government-issued proof; of the ones who are going to pick up and drop off the child.
The adults picking up the child at the destination airport must be at least 18 years old, so you require a valid photo ID and government issues identification proof.
Unaccompanied minors' allowance on Qatar Airways.
Travelers from the age of 2-5 years old; must have a company of an adult at least 16 years old when traveling. The fare is non-applicable.
The actual minor travelers from 5 years old to 15 years old needs to pay USD 150 as per Qatar Airways unaccompanied minor policy each way per child.
And the child beyond 16 opting for minor traveler's service a choice for them, and they are also charged the same USD 150 as the minor fees.
How can you book a Qatar Airways unaccompanied minor flight ticket?
To book a flight for a minor, it is important to contact the airline and let them know about booking a flight for your unaccompanied minor. However, when you are too busy or clueless as to what to do after calling the airline, it is best to contact us at +1-571-378-7984. We from UrbanVacationing are going to answer all of your flight bookings related queries and, in fact, book you an unaccompanied minor Qatar Airways flights ticket as well. The step is simple; you all just need to dial our number; one of us will connect with you, and you can then share the details of the passengers.
This was the booking part. We also help you with other things associated with making a hotel reservation and car rental service too. And, our services are available for complete 24 hours and seven days a week. Feel free to contact us at any time of the day.
Qatar Airways Escort service for unaccompanied minors
If the parents want an escort service for their children to fling alone, it is possible too. There would be a dedicated cabin crew member that will accompany your kid throughout their trip. However, the parents or guardians are expected to inform about the need for an escort at least 72 hours before their flight departure time.
To avail of the best escort service, the minor should be between 5 to 15 years old, as children under 5 are not accepted for escort services.
And when you book the escort service, you need to pay for the return ticket of the member escorting your child as well.
Frequently Asked Questions about Qatar Airways unaccompanied minor service.
How do I stay updated on my child's arrival?
Qatar Airways or the escort you appointed will contact you at the time of arrival and departure. Throughout the trip, you would get immediate notification of the expected arrival time. You should make plans for your kids to arrive at the airport.
How will the child handle the check-in at the airport?
Qatar Airways prioritize minor's check-in over anything; however, you need to turn up at the airport a bit early, say 3-4 hours early. However, if you are traveling with your kid or if a designated adult is accompanying them, either way, you should 10 minutes after the flight departure.
Can I book an unaccompanied minor flight with Qmiles?
You have complete right over the Qmiles on Qatar Airways flights, and you can book an award ticket for unaccompanied minors from 5 years old to 15 years old. While booking the flight ticket, you will eventually reach the payment page, and there you will witness the "Redeem Qmiles and Qcredits," and you can then use your miles there.
For immediate assistance
kindly call on below number
878-223-0733
OR, We will contact you within 24 hours.