Spirit Airlines Refund Policy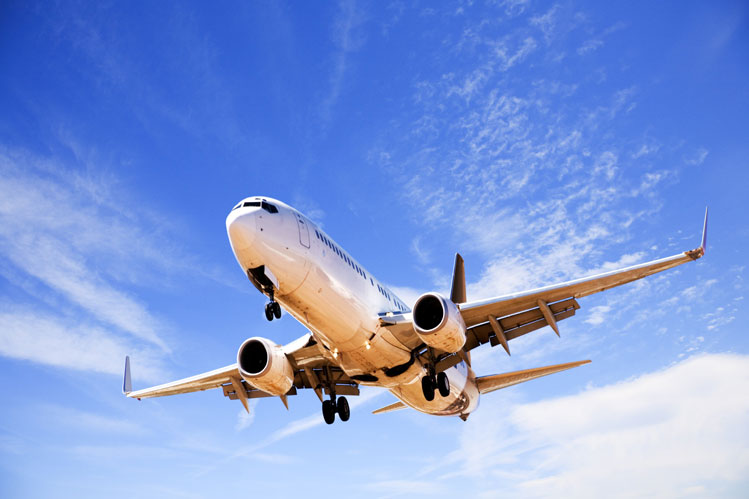 Navigating the refund policy of any airline can sometimes feel like unraveling a complex puzzle. Let's dive into the details of Spirit Airlines refund policy to receive clarity about the rules and policies.
With the rules, procedures and conditions, we intend to provide you with the awareness needed to understand the compensation concept with confidence and transparency. So, fasten your seatbelts and get ready to uncover the details of Spirit refund policy, ensuring you can make informed decisions and seek the refunds you are entitled to.
About Spirit Airlines
Spirit Airlines is an American ultra-low-cost carrier branded for its budget-friendly air tickets and no-frills style of air travel. Operating out of Miramar, Florida, Spirit Airlines offers affordable flights primarily within the United States, the Caribbean, Mexico, and select destinations in Latin America.
Spirit Airlines charges fees for services such as seat allocation, carry-on and checked baggage, printed boarding passes at the airport, and in-flight snacks to sustain low fares. Passengers are encouraged to evaluate the airline's fee configuration and policies in advance to understand the total cost of their trip.
What is Spirit Airlines cancellation policy?
Spirit Airlines has a straightforward cancellation policy that sketches the rules and fees for canceling a flight. Just bear in mind these points:
24-Hour Grace Period: If you can cancel your reservation within 24 hours of booking, you are authorized for a full refund. This rule applies to all fare types containing non-refundable fares.
Non-Refundable Fares: Spirit Airlines does not refund non-refundable tickets canceled after the 24-hour timeframe. The fare amount is usually forfeited, and the canceled flight is considered a credit shell, which can be used towards future travel with Spirit Airlines.
Refunds for Flight Disruptions: Passengers may be entitled to a refund due to flight cancellations or unexpected delays caused by Spirit Airlines.
Flight Flexibility Options: As per Spirit Airlines cancellation policy, the airline offers some suppleness for passengers who wish to modify their travel plans without canceling their flight. The 'Flight Flex' preference permits you to make a one-time change to your flight date, time, or destination for a fee. So, if you need to amend your itinerary but do not want to cancel your flight, this option suggests more flexibility.
Refundable Fare Options: Spirit Airlines does offer refundable fares for passengers who prefer the flexibility to cancel their flights and receive a refund. Refundable fares come at a higher price compared to non-refundable fares.
It's important to note that the policy for Spirit Airlines cancellation, including fees and terms, may vary depending on the kind of fare, booking technique, and any relevant promotions or special circumstances. It's sensible to contact Spirit Airlines customer care at +1-571-378-7984 for the most up-to-date and accurate information regarding their cancellation policy.
Spirit Airlines cancellation fee
Within 24 hours of purchase (if bought at least 7 days before departure) - USD 0
60-+ days before departure - USD 0
31 – 59 days before departure - USD 69
7 – 30 days before departure - USD 99
0 – 6 days before departure - USD 119
How to qualify for a full refund under the Spirit cancellation policy?
You'll be entitled to a complete refund under the Spirit cancellation policy for Spirit cancellations. The conditions are:
You qualify for a full refund if the flight cancellation is done at least 60 days (about 2 months) before the departure.
Also, if flights are canceled within 24 hours of booking for flights departing after 7 days or more
If Spirit cancels your flight—you get a complete refund
If your flight gets delayed more than 2 hours
A rescheduled flight qualifies for a complete refund
Special conditions—death, serious illness, jury duty, etc. qualify for a full refund
Spirit Airlines refund policy
Spirit refund policy depends upon the days left before the travel date after cancellation. The earlier you cancel your flight, the greater the chances of getting a refund from Spirit Airlines will be. To help you better understand the Spirit cancellation fee and refund, right below is mentioned the Spirit Airlines cancellation fee structure.
0-2 Days before Departure: $99 fee amount
3-6 Days before Departure: $79 fee amount
7-59 Days before Departure: $49 fee amount
60+ Days before Departure: $0.0 fee amount (Full Refund)
On a final note
In conclusion, Spirit cancellation policy includes a 24-hour grace period for ticket cancellations, providing a full refund within that timeframe. However, refunds are generally not provided for non-refundable fares canceled after the grace period, and the fare amount is forfeited as a credit shell for future travel.
Refunds may be offered in the event of flight disruptions caused by the airline. Spirit Airlines also offers flexible options, such as the Flight Flex add-on, which allows passengers to make one-time changes to their flights for a fee.
It's important to note that refundable fare options are available at a higher price. For specific details, Spirit refund & fees, and terms, it's recommended to refer to Urban Vacationing—Spirit Airlines customer service.
For immediate assistance
kindly call on below number
878-223-0733
OR, We will contact you within 24 hours.