Top airlines for students discounts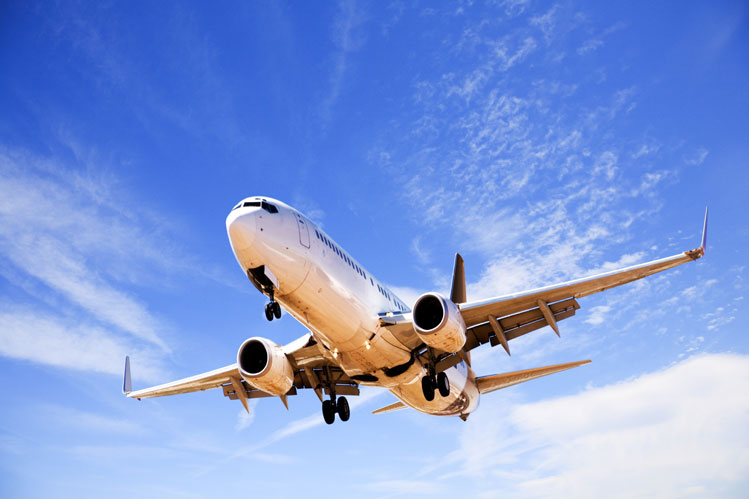 When looking for flight deals to travel back home or go back to college, we always look for that slight discount we can get as a benefit of being a student. And the feeling when we get to see the top airlines offering student flight discounts can't be explained. Today, Urban Vacationing has brought you the top 7 airlines that can help you book flight tickets with student discounts and add to your happy life.
Turkish Airlines
The first airline is best known for its excellent airport and onboard services, Turkish Airlines with Turkish Airlines student discount. To avail of this discount, students must enroll in the "Miles&Smiles" program, which provides a 20% discount on domestic and 10% on international flights. Additionally, the program offers a baggage allowance of 40 kg for international flights, free carriage of ski equipment, and a one-time ticket change for international trips. The baggage allowance for students on Turkish Airlines varies between 23 kg and 8 kg for cabin baggage in Economy class and 32 kg and 2 pieces of cabin baggage.
American Airlines
To enjoy the American Airlines student discount, students must be affiliated with one of the universities listed on the airline's online portal. Students wishing to avail themselves of this benefit should provide their school or college information and a student ID card. Group bookings can also yield significant savings with a student flight discount.
Qatar Airways
As a member of the Oneworld alliance, Qatar Airways does offer Qatar Airways student discounts on student tickets to its Privilege Club. Joining the club entitles students to a 10% discount initially, 15% on the first flight, and 20% after the second and third flights with the airline. Students also enjoy a free date change per ticket with no fees, only the fare difference, and an additional baggage allowance of 10 kg.
Lufthansa Airlines
As one of the largest and only 5-star German airlines, Lufthansa offers some of the best student discounts exclusively for college students in the United States. To take advantage of the Lufthansa student discount program, students must be enrolled in universities in the USA and aged between 12 to 25 years old. The airline offers discounted prices for over 470 destinations, making it an excellent choice for students studying in the US.
KLM Airlines
KLM Airlines provides favorable prices and policies for students worldwide. There are no specific eligibility criteria to access the "KLM student discount." Students simply need to select "student" when booking a flight with the airline, and a discount offer will be provided, ranging from 5% to 30%, as it varies. Free tickets can be changed without any charge, but the fare difference applies. Economy class passengers are entitled to two 23 kg bags as additional baggage on all flights.
Delta Airlines
Delta, one of the world's oldest and largest airlines, offers the most affordable fares and the best student discounts globally. To enjoy the student discount, students need to verify their status. Once the flight is booked as a student, passengers receive complimentary snacks and free Wi-Fi during their journey.
Emirates
Emirates is dedicated to providing the best experience for students on international flights. They offer exclusive student discounts and additional benefits, such as up to a 10% discount on economy and business class fares for over 250 destinations. Students can also enjoy flexible options and an extra baggage allowance of 10 kg or a piece of baggage in addition to the existing baggage allowance.
Conclusion
It is clear that the above airlines, for sure, have the student flight discount to offer, but the mysterious part right now is how you can book a student flight ticket with any of these airlines. Yes, you can refer to their official website or call any of their official numbers and connect with them to book your flight deals with them. However, it is easier said than done! Booking a student flight ticket looks easy through the airlines but will take up a lot of your patience. So, what is the best way you can book yourself a flight? Well, let us tell you, you are here, and we guarantee to help you book a flight ticket.
We are UrbanVacationing and can help you book flight tickets through us. We will get you the best flight deal, hotel reservation, car rental, and all of it with one call at; +1-571-378-7984. As soon as you connect with us, you will hear from a representative on the other side, who will book you a flight at a student flight discount and, apart from that, will assist you with all other problems too.
Happy Traveling!
For immediate assistance
kindly call on below number
878-223-0733
OR, We will contact you within 24 hours.