Turkish Airlines Unaccompanied Minor Policy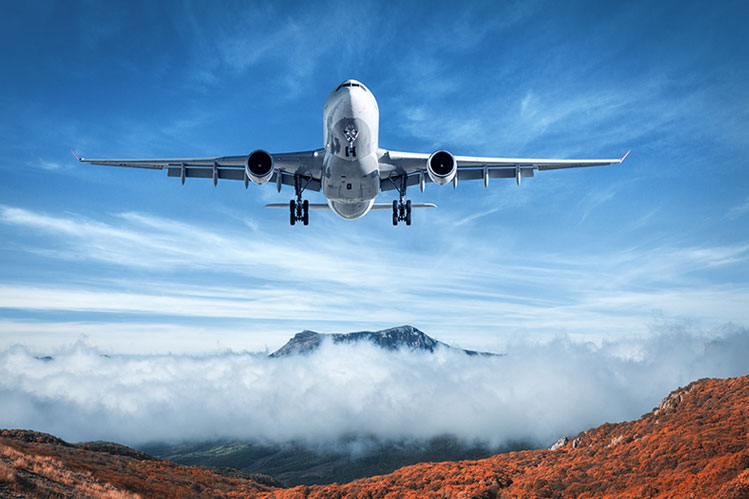 Whether old or young, we all love to travel and explore the world. Things are different for different age groups, traveling as 8 years old or 28 years old, things are different, and people who worry about your trip are different. As kids, some parents aren't tired of worrying about how the entire thing would go for their little ones.
We can't feel the same emotion as you moms and dads out there, but we can at least lessen that heavy feeling in your heart. We can help you assure that your minor traveling with Turkish Airlines is safe because they have a Turkish minor policy. Let's learn more about sending your kids off without worrying about them.
What are Turkish Airlines' unaccompanied minor services?
There are two types of services for all young travelers, as listed below;
Unaccompanied minor service
Escort assistance service
Parents can sign up for any of the services mentioned above, but you need to understand the difference between the two first.
Escort Service<.p>
The age group that travels in Escort Service is 2-6 years old.
And all it means is that a dedicated crew member will assist your minor and accompany them throughout the trip. In fact, an end-to-end pick-and-drop service will be provided.
Unaccompanied minor service <.p>
Any passengers who are 7 years old and have not yet celebrated their 12th birthday will be considered unaccompanied minors.
The passenger, who is traveling as an unaccompanied minor, will board the plane earlier than usual. A flight attendant will help your child through the connecting flights. And the child will be sent to the designated adult who comes to pick them up when they arrive at the destination.
What are the requirements to be considered an unaccompanied minor?
For children between the age of 4 to 12 years, will be considered an unaccompanied traveler. However, there are certain criteria that one needs to fulfil to officially fall into the category, and those are as mentioned below;
The child must not be over 18 years of age.
Minors are never permitted to board a red-eye flight.
A cabin crew member would officially attend all unaccompanied minors between the ages of 2-7.
The baggage allowance and the ticket fare for an unaccompanied minor are the same as an adult fare.
Also, the flight ticket booking duration for a minor last only upto24 hours before the departure.
The Turkish airline's minors flying alone should be available at least two hours before their scheduled departure.
Important Documents for kids traveling alone
First and foremost, the guardian or the parents should fill in a consent that they are allowing their kids to travel alone on Turkish Airlines.
The escort service is a must for kids traveling under the age of 7 years old.
The parents or guardians must bring an attested copy of the Turkish Airlines unaccompanied minor form.
They should present a valid photo ID that includes a passport or any government issues photo ID.
Address proof of the destination city.
The name, phone number, and address of the person who would pick up the minor when arriving at the destination airport.
What is the Turkish airline's unaccompanied minor service fee?
The Turkish airline's unaccompanied minor fee is somewhere around USD 15O for up to two children for one way. However, there is a high chance that the airfares would fluctuate as they depend on various factors and are subject to change by the airline, so you should keep an eye on the same.
How can you book a flight ticket for your minor at Turkish airlines?
The first thing you need to do as a parent to make a Turkish airlines minor flight booking is fill in the unaccompanied minor consent form from your end as parents or guardians. And then you can continue to make the booking through the official websites.
However, when you want some hassle-free and quick booking for your minor on Turkish flights, you should look out for us. We are sitting here to assist you in fulfilling your travel needs, and this one count too. What you got to do is call us at +1-571-378-7984. We are from Urban Vacationing, and we will help you with booking the best and the most affordable present out there in the world.
When you connect with us, all we want to know is how we can help you or, in other words, what are your travel needs. Then, we will take over and will walk you through the flowery road of booking.
We can also help you with the stay of your minor at their destination, yep, the hotel reservation service and the car rental service. Once you share your concerns with us, it is ours!
Frequently asked questions for unaccompanied minors at Turkish
Can I escort my child to the aircraft?
No, a parent or a guardian can only see their child off in the terminal area because only passengers are allowed beyond the gate. However, you need to remain there with your child till they onboard and their flight take off.
What are the rules and regulations for Escort service of Turkish Airlines' unaccompanied minor policy?
There are a few basic rules that you need to abide by when sending your kids off on "Escort Service", and that is; only the parents or legal guardians or the cabin crew member would fly with the children to the airport.
Can I request a caregiver for my child?
Yes, you can place a request for a cabin member to act as the caregiver for your child throughout their journey. The request must be made at least 48 hours before the scheduled departure.
For immediate assistance
kindly call on below number
878-223-0733
OR, We will contact you within 24 hours.