Istanbul Airport - The New Hub for Turkish Airlines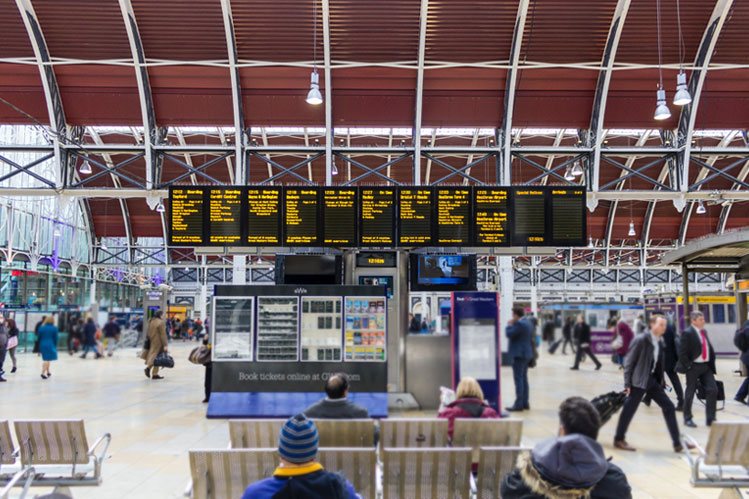 Last night I was at Istanbul Airport. I arrived at 11 PM and left at 7 AM. Given how frequently I had used the Istanbul Ataturk Airport, I was interested to see the new Istanbul Airport. This post will review the new airport and details about Turkish Airlines.
Features of the New Istanbul Airport
Although the new Istanbul Airport officially opened in October 2018, Turkish Airlines moved only a few flights. The entire makeover was delayed due to several factors. Nevertheless, all major airlines switched from Ataturk Airport, Turkey, to the new Istanbul Airport.
The main terminal is now open. The airport handles approximately 90 million passengers annually and only one terminal is used. It is the largest terminal in the world, measuring 15.5 million square feet.
It's beautiful as you would expect. It boasts a stunning design and high ceilings.
'Massive' is the word for the new Istanbul Airport IST terminal.
This terminal is the largest in the world and there is no train network connecting any gates. You will need to walk or use the moving sidewalks to navigate 15.5 million square feet.
Which Airlines will make Istanbul Airport their Hub?
Turkish Airlines, the national flag carrier of Turkey, has moved from Ataturk to Istanbul Airport IST. As a result, they are the most prominent airline at the airport.
Look out for Lounge Istanbul if you're traveling with them. It's the most prominent lounge at the airport, with restaurants, play areas, showers, and work facilities.
Most major international airlines will serve the new airport, including British Airways, Air France, Emirates and Lufthansa.
Istanbul Airport will provide a variety of international connections.
Turkish flights operate to Moscow and Paris, London, Paris and Munich, and Istanbul Airport. The options have increased since the move to the new terminal, which now includes destinations such as Los Angeles, Buenos Aires and Zanzibar.
Istanbul Airport will be able to serve the same number of passengers when it is fully operational as its counterparts in New York, London, and Dubai.
Tips to Make your Airport Experience Stress Free
Remember that your airline check-in agent may ask for your eVisa to Turkey before departure. Along with Turkish Airlines booking, we can help you get your tourist visa in 24 hours. Therefore, you can save a lot of hassle and time at the airport.
You should also bring a hard copy of your visa payment proof. Please do so to ensure you get your flight connection. The stamp on your passport will indicate how long you can stay in the country.
You can either take a taxi or use public transport to get there. You can find ATMs at the Istanbul Airport. Before you leave, make sure you have Turkish Liras.
It is not a good idea to stay in Turkey too long. Overstaying in Turkey can lead to problems, fines, and unneeded stress. Before you travel, make sure that all your documents are in order.
So, are you ready to discover your favorite destination with Turkish Airlines flights? Then, prepare yourself for a unique travel experience with the lowest airfares for Turkish Airlines. Call Urban Vacationing at +1-571-378-7984 for the cheapest Turkish Airlines booking and vacation deals. Moreover, know various policies - cancellation and refund, pet policy and unaccompanied minor rules.
Wish to Plan Your Next Vacation with Turkish Airlines?
Hey, I need a vacation! It is a phrase we hear often. So whether it's a family vacation, honeymoon holiday, solo getaway or adventure escape, Turkish Airlines has added new destinations that will surely be on your bucket list.
All you need is a one-stop platform - Urban Vacationing. We offer a dynamic platform that offers various stages of vacation and Turkish Airlines tickets. So whether you need a domestic travel offer or international tour packages, we have many deals for every budget and preference. Also, you can book the most affordable flights, car rentals and hotel stays.
Why Book With Turkish Airlines?
Turkish Airlines is a reputed airline that links Europe and Asia with the rest of the world. Famous for its variety of in-flight meals, services and comfort, their economy and business class offer elite travel experiences.
According to Skytrax World Airline Awards, Turkish Airlines ranks among the top 10 airlines of the world and has won the Best Airline in Southern Europe and Best Economy Class in Europe awards. In 2019, it was tagged as Europe's leading airline.
For a mid-range fare, Turkish Airlines offer a fantastic steal for transatlantic flights and long haul journey.
Turkey's flag carrier, Turkish Airlines flights, operates to most countries worldwide more than any other airline.
Turkish Airlines Business Class
Turkish Airlines is highly reputed in the aviation industry. However, Turkish Airlines Business Class is the best-selling class with optimum seating, food and services. With Turkish Airlines booking on business class, each seat is spacious and sleek with proper window seats with complete privacy. If you are flying solo, the seats are at their best.
One huge benefit you get while flying with Turkish Airlines — you are entitled to 32kg of checked baggage in business class and 23kg for the economy.
Turkish Airlines Economy Class
Even economy passengers can find peace, comfort and outstanding services and reach their destination without hassle. If you book Turkish Airlines tickets with Urban Vacationing, you'll find Turkish Airlines a fantastic carrier. But first, let's talk about seats - they are arranged in a 3-3-3 configuration.
What US Airports does Turkish Airlines Fly out?
Turkish Airlines flights operate to more than 200 destinations in the United States and more than 300 destinations worldwide and touch some important airports like Kennedy International Airport (JFK), Boston Logan International Airport (BOS), Miami International Airport (MIA), Atlanta Hartsfield-Jackson Airport (ATL), Houston George Bush International Airport (IAH), Dallas Fort Worth International Airport (DFW), Newark Liberty International Airport (EWR) and Seattle Tacoma.
Also, read our blog Turkish Airlines Flight Deals.
For immediate assistance
kindly call on below number
878-223-0733
OR, We will contact you within 24 hours.