Top Places in Mexico for Summer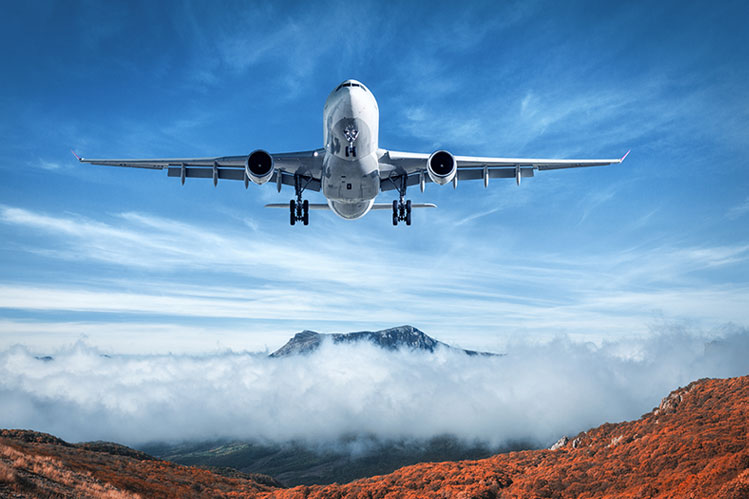 Magnificent culture, traditions, dazzling beaches and divine cuisine...Welcome to Mexico, the place with many stories, never-ending fun and unlimited drama. Planning to visit this summer has to be one of the best things; there is a different Mexico you will get to experience. There are a lot of places you can still see and feel them at their best. Let's travel to Mexico, own this summer and stamp it ours.
Places to visit in Mexico this Summer
Cancun
Cancun is the true representation of Mayan culture at its peak. Located at the Quintana Roo of Mexico, enclosed by the Caribbean Sea, coral sands, and an endless blanket of crystal-clear water that creates a glinting blue shade. The entire city of Cancun is beautifully colored with Mayan culture that one needs to explore. This Mexican city has everything you can witness, from calm sunshine to trendy nightlife. When planning to visit Mexico, Cancun should get on the list.
Cozumel
Divine coral reefs and abundant marine life cover the largest island in the Mexican Caribbean. Whoever wants to get the real essence of scuba diving, this isolated island in Mexico is the best. Cozumel is the first place to receive sunrays in Mexico. It is one beautiful blend of heritage houses and tourist-friendly beaches.
Puerto Vallarta
A picture-perfect place is Mexico's Puerto Vallarta. Located in the middle of the mountain and covered with the sandy beach all around. It has everything you want to experience in Mexico, from dazzling beaches, shining restaurants and a hit nightlife culture that shouldn't be missed at any cost.
Los Cabos
Your very own Los Cabo is blessed straight from heaven with the magnificent sea, desert, and mountain. It is often acknowledged as the land of magic in Mexico. Located on the southern tip of the Southern Bajaj Peninsula, the place comprises two towns named; San Jose Del Carbo and Cabo San Lucas, which are linked by a 20-mile corridor. This world of Mexico is all about adventure, whether in the activities or nightlife.
Oaxaca City
Coined as one of the best cities to visit in Mexico for its culture and heritage, this beautiful place is known by its name Oaxaca, and if you want to experience Mexico from very close, from getting to share words with locals. Everything in the city is 10/10 perfect now; it's bustling markets and a thriving art and craft scenes. This place is home to the Guelaguetza festival, which highlights the area's indigenous culture and is mainly focused on traditional dancing. Mexicans here have numerous reasons to celebrate and get in a festive mood.
Things to do in Mexico in Summer
To all of the hearts wondering where is the fun of visiting Mexico in the summer, then the activities mentioned below are for you to do and have fun with!
Surfing
A paradise for water adventurers and travelers who want to experience the thrill of the water waves. Summer is the time when you can play with water or against water. It is the prime time to go surfing, and there are numerous places in the city where you can experience night surfing. This is that one activity which you cannot afford to miss in Mexico.
Sea Turtle watching
Celebrate this summer with Turtles and witness them closely. During summer, the female sea turtles arrive at Mexico's beach to lay eggs, and the eggs start hatching 40 days later. While vacationing in Mexico, in summer, you should volunteer in the sea turtles rescue programs, which involve marking the nest and transferring the eggs to the safer zone once they are hatched; the baby turtles are released into the water.
Whale Shark Festival
Mexico is all about experiencing the best of marine life, and now apart from sea turtle season and surfing, summer is also the time to watch sharks in the country. You can be a part of the unusual shark festival in July, or if you want, you can swim along them as well at Isla Holbox or Cancun from July to November.
How are we traveling there now?
Okay, enough of this; what can you do in Mexico, and what are you to see or enjoy doing there? We know you can figure this all out once you land in the city, but let us first help you with how to book the flight, and that too; a straight flight to Mexico. Listen... it's easy peasy lemon squeezy.
What you have got to do is call us, Urban Vacationing, at +1-571-378-7984. As soon as we connect with you on call, we would love to hear your travel needs, and then one of us will find the best and most affordable flight deal with all the needed facilities. Here's the catch: we will get you the best of the services, not just for the queries associated with flight deals but also for hotel reservations and car rental services.
With every breeze flowing and every tide in the water, every leaf rustling through the breeze and every local standing on their window is calling for you. To Mexico and an amazing city, you must see this water world. Mexico City is all yours to enjoy life and fall in love again!
For immediate assistance
kindly call on below number
878-223-0733
OR, We will contact you within 24 hours.