Airlines Low Fare Calendars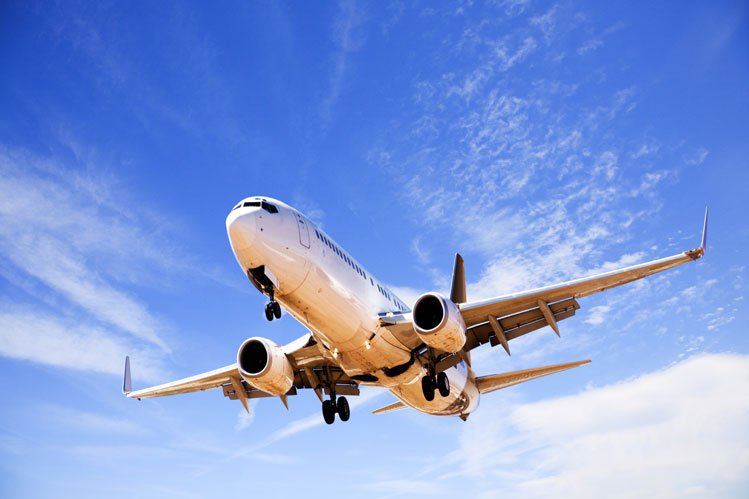 Deciding to travel is never a big deal, but getting the best flight prices is a heavy deal that not all passengers know how to get away from. In fact, a lot of times, the desire to travel often time is killed by rising flight prices.
However, why do we exist if you must book the flights at heavy prices? Hello, and Welcome to another episode where we will discuss the Low Fare Calendar so you can book the best flight deals.
What is a Low Fare Calendar?
If you're unfamiliar with the term "Low Fare Calendar," allow us to explain. A Low Fare Calendar is an online tool designed for passengers to discover the most affordable and optimal flight options for their desired travel dates.
Unlike a traditional flight calendar, the Low Fare Calendar displays a range of prices across various dates, including fluctuating prices. This allows users to identify the most cost-effective travel dates within a specific timeframe. The Low Fare Calendar allows travelers to make informed decisions and find the best flight deals available.
What are the benefits of a Low fare calendar?
The Low Fare Calendar offers a range of benefits to travelers which are as listed below;
Cost savings on flight bookings: By utilizing the calendar, passengers can explore different dates and price ranges, enabling them to find the cheapest options. This ensures they secure the best deals and maximize their travel budget.
Flexibility in travel plans: Instead of being restricted to specific dates, travelers can view various options and identify alternative travel dates that offer lower fares. This flexibility is particularly advantageous for those with flexible schedules or those looking for the most affordable options.
Identify cost-effective travel periods - Observing price fluctuations across different dates, travelers can pinpoint periods when fares are generally lower. This allows them to plan their trips accordingly and achieve cost savings.
Variety of price ranges to select from - By displaying a range of prices for different travel dates, passengers have a comprehensive view of the fare options available. This allows them to select a price range that aligns with their budget and preferences, ensuring they find a suitable option that meets their needs.
Ideal for deal hunters and spontaneous travelers - It offers the opportunity to seize sudden opportunities and grab the best flight deals that may arise. This makes travel more affordable and exciting for those who enjoy exploring new destinations on short notice.
Airlines with Low Fare Calendars
Airlines' introduction of Low Fare Calendars is a testament to the innovation that promotes travel for both airlines and passengers alike. Let's look at the top six airlines offering Low Fare Calendars and explore the benefits they provide.
Southwest Airlines
Southwest Airlines offers an annual festive sale through its Low Fare Calendar, featuring a wide range of tailor-made and affordable deals that fit within passengers' budgets. One-way trips start as low as $45, with long-distance flights also available at this price. The Southwest Low Fare Calendar is released twice a year, allowing passengers to enjoy the best fares available.
Delta Airlines
Delta Airlines, renowned for its exceptional service and affordable fares, provide a Low Fare Calendar offering flights starting at $64, allowing passengers to enjoy pocket-friendly travel. Roundtrip reservations can be made for as low as $82, although prices may vary based on route and class. Delta Low Fare Calendar also includes additional benefits such as complimentary seat selection and waived baggage fees, upgrading the overall travel experience for passengers.
American Airlines
American Airlines introduced the American Airlines Low Fare Calendar for a limited period, enabling passengers to fly cost-effectively. This calendar presents excellent offers for domestic and international flights, allowing passengers to secure the best-priced flight deals.
Frontier Airlines
Frontier Airlines, an ultra-low-cost carrier, already offers competitive flight options to its passengers. However, the Frontier Low Fare Calendar further assists customers in selecting the most suitable fares and flight times for their trips. Passengers have repeatedly expressed satisfaction with the affordable prices, onboard facilities, and services Frontier Airlines provides.
Spirit Airlines
Spirit Airlines, another ultra-low-cost carrier, offers the Spirit Low Fare Calendar, which allows passengers to search for flights across multiple dates. This feature enables passengers to compare and choose from a wide range of options, ensuring they find the most affordable flight. The Spirit Low Fare Calendar permits exploring flights over a two-week period, making it an ideal platform to secure the best flight deals.
United Airlines
United Airlines Low Fare Calendar provides numerous benefits for passengers. It allows for booking one-way and roundtrip flights at the lowest fares, including international flights. Additional advantages include free seat selection, extra baggage allowances, and refundable tickets.
Booking Flights Using the Low Fare Calendar
Once you have carefully reviewed the Low Fare Calendar of your chosen airline, whether it be Southwest, Delta, United, or any other, you should have a specific travel date in mind. To proceed with the booking process, simply call our flight booking desk at +1-571-378-7984. Inform our representative that you wish to book a flight using the low Fare Calendar, and they will assist you further.
Conclusion
We have reached the end of the journey to figure out the Low fare calendar, and we hope you now appreciate the benefits of utilizing the low Fare Calendar and feel ready to book your next flight through this platform. You can also rely on us to find the lowest fares even when the low Fare Calendar is inactive with the airlines.
This was your host, Urban Vacationing! Until we meet again, stay safe and keep traveling!
Also, Read our Blog- Transfer a Plane Ticket
For immediate assistance
kindly call on below number
878-223-0733
OR, We will contact you within 24 hours.