Cancel Your Flight $0 Cancellation Fee*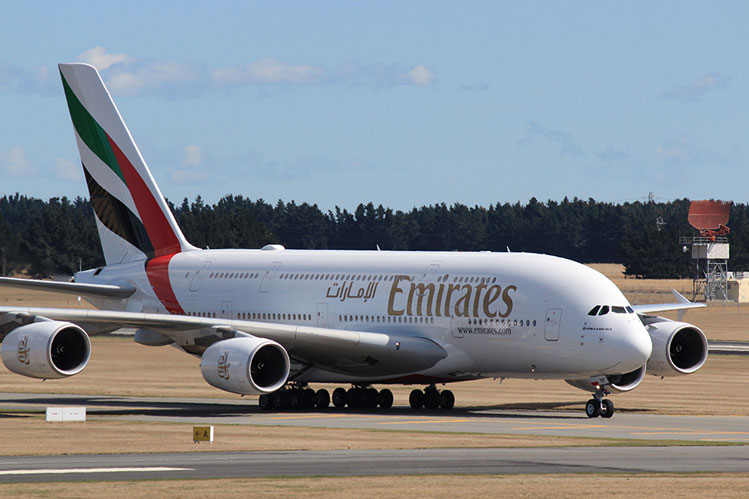 Emirates No-Show Policy - Missed Flight
Nothing feels worse in the travel industry quite like missing a flight. The reason could be anything -- delay due to traffic, sudden ill health, or an unforeseen circumstance that is beyond our control. The next few hours of missing the flight can be so stressful that our minds might stop working in that situation. The question is how to deal with such a situation? Well, every airline has a policy for everything that is for the betterment of the passenger. Flying with the largest flag carrier of the United Arab Emirates is indeed a fantastic experience but if you miss your Emirates flight, you should benefit from Emirates no-show policy and know everything about Emirates missed flights.
What is Emirates Airline No-Show Policy?
The term 'No-Show' is purely technical jargon which means when a passenger has not shown up for their outbound flight without notifying the airline due to some reason, they are not able to board the flight they are booked on. The term 'no-show' refers to a particular section that airlines incorporate in their terms and conditions. So, if you arrive at the airport and you find the check-in closed, or if you do not show up at the airport at all, the airline might tag you as a no-show.
What to do If I Miss Emirates Flight?
Your Emirates airline ticket is only effective for travel from the departure destination to the final landing destination, which might include any stopovers in the flying order. A No-Show means that if you are not on board on your outbound flight, then all other connecting or even returning flights linked with your booking will be canceled. Hence, new tickets would be required to be purchased if you intend to travel. It is vital to bear in mind that if a passenger who no-shows would not be eligible for a refund or re-book if there are no seats available on any other airline. According to Emirates missed flight policy, airfares become non-changeable on the departure day.
How does Emirates Missed Flight Policy Work?
The traveler should immediately call the Emirates customer service phone number to notify that they will not be able to board the flight. Upon informing, it will not be treated as a no-show. Either the value of the ticket will be credited to the passenger that could be used in a trip in the future or the passenger might get a full refund. Under the Emirates cancelation policy, only Flex Plus airfares are completely refundable for all the classes. Other fares such as Special and Saver would either be refunded for Emirates missed flight fee, or not get refunded at all. However, flight cancellations with full refunds on unused/partially unused tickets are permissible if:
You book an Emirates flight ticket at least 7 days before departure and cancel it within 24 hours.
The Emirates flight is affected by the COVID-19 situation.
Emirates canceled your flight and the new flight offered by the airline doesn't suit you.
Your flight takes off from an EU country and gets delayed by 5 hours.
You were denied boarding with confirmed tickets in hand.
You cancel your flight due to bad climatic conditions.
A sudden emergency (death or illness in the family) forbids you to board your flight.
What is Emirates Flight Cancelation Policy?
The Emirates flight cancelation policy also requires a few things. The passenger must cancel his/her flight before it departs, or else, it will be a no-show. To receive a refund, you must fill out and submit the ticket refund form and such claims will be processed within 14 days of your presenting the required papers. It's necessary to make a refund request within 2 years from the date of ticket issuance and refunds will be credited in the original form of payment. If you don't qualify for a full Emirates missed flight refund, you will likely be eligible to extend the validity of your ticket for 24 months at no extra charge.
What are Exceptions to the No-show Policy?
The customer should be aware that many airlines will not renounce the no-show policy. However, in some cases, there can be an exception such as a death in the family or a medical emergency. This needs to be informed to the airline as soon as possible.
How to Avoid Being a No-Show?
We encourage passengers to be at the airport much ahead of the departure and check-in with sufficient time in hand. If you require to change your plans, the best option is to get in touch with the airline and clarify your options. When you come to know that you'll not be able to make it to the airport due to any reason, contact the airline or you can contact us. Our travel experts will assist you in changing your plans and offer the best solution.
If you require more clarifications about 'No-show' and other travel-related queries, then call us at our Emirates airlines reservations number at +1-571-378-7984. We are here to resolve your problems and deliver a hassle-free, convenient travel experience like never before.
FAQs Regarding Emirates No-Show Status
Q - I've missed my Emirates flight! Does this make me a no-show?
A - This depends on whether you're at the airport or not. If you do not arrive at the airport then it's a no-show. If you miss your flight for genuine reasons and still show up at the airport, this changes the scenario of how the airline will assist you.
Q - What if I want to change my Emirates flight?
A - If you no longer wish to board your flight or even miss out on a flight, you should get in touch with the airline. Your options will depend on the type of ticket and the applied fee.
Also, read our blog Emirates Name Change Policy.
For immediate assistance
kindly call on below number
878-223-0733
OR, We will contact you within 24 hours.