How To Find Cheap Christmas Flights 2023?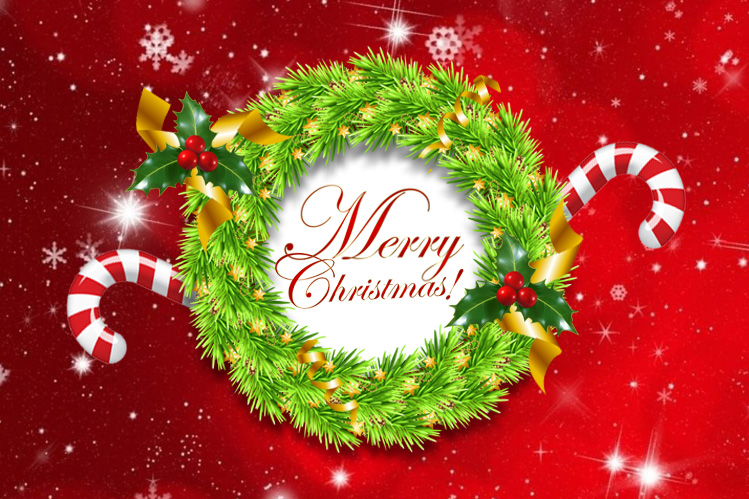 Christmas is inching closer. People worldwide await the next holiday week between Christmas and New Year. Are you planning to travel during Christmas time? If yes, dig out cheap Christmas flights and save big.
Airlines mostly want to take advantage of last-minute deals. When it comes to Christmas or New Year, the price goes higher regardless of the destination. Airlines know that people love to travel during the closing days of Christmas and New Year.
You might get a lower price on Christmas day. We will discuss here how and when to buy cheap Christmas flights.
When Should I Book Christmas Flights?
So much research indicates that one should book Christmas flights too early to get a cheaper flight price. If your travel plan is confirmed closer to Christmas and New Year dates, book your Christmas flight as soon as they are published by the airlines.
You might have to pay a higher price near Christmas day if you don't book your flight in advance. Since the demand for flights during Christmas days gets higher thus, you will get a higher price for all flights, whether domestic or international.
It is advisable to book cheap flights for Christmas in October or in early November to avoid paying a higher price. You should book your flights as soon as you decide to travel during Christmas. Holiday periods are always a popular time to fly. Thus, the price is high too.
If you fail to book your Christmas travel earlier, it keeps rising, and you will have to pay double or sometimes triple the regular price if the booking is closer to the Christmas days. Thus, booking a flight at least six weeks earlier is highly recommended to get a low price on Christmas flights.
How Can I Get Cheap Christmas Flights?
You can find Cheap Christmas Flights if you consider a few things in mind when booking Christmas flights.
Be flexible with the dates: Being flexible with dates is crucial in finding cheaper deals on any airline. Try to travel a few days earlier for your outbound flight and return a day later for an inbound flight. For cheap flights for Christmas travel 2023, fly a few more days earlier and return a few more days later.
Be focused on alternate airports: Almost every city has alternate airports. Avoid flying to or from the big airports and book from/to the alternate airports that are usually smaller and less expensive. Alternate airports in any city are close to the city.
Compare Airfares: Comparing airfares is accessible and always beneficial. It will help if you compare the airfares of different airlines between the routes you will fly to get to know the lowest airfares of the route. It is a fact that no airline gives the best airfare deals every time on every single route. If you are a frequent flyer of a particular airline and have several deals available by the carrier, you still need to check airfare deals of other airlines. It is always possible that other airlines are giving better deals on your routes on that day. Thus, consider it a mandated step to get cheaper airfares on your routes.
What Are Popular Domestic Christmas Destinations?
Demand for flights to all domestic destinations generally increases during Christmastime and New Year. Some want to travel outside the country to celebrate Christmas; however, some want to celebrate it at home. These domestic destinations are trendy for celebrating Christmas and New Year.
New York
Honolulu
Orlando
San Francisco
Denver
Miami
Aspen
Jackson
Charleston
Chicago
What Are Popular International Christmas Destinations?
Are you dreaming of an international trip this Christmas? It is the right time to book your cheap Christmas flight. Make your flight reservation if you are determined to travel beyond the border this Christmas or New Year. No matter how cold and rainy the weather might be during this festive season, book one of your favourite international Christmas destinations this year and enjoy it with your family and friends.
Every destination has its importance for celebrating Christmas and New Year; however, I have started a few of the most popular international Christmas destinations. Get your hands on top Christmas travel deals with Urban Vacationing.
Bethlehem, West Bank, Palestine
The Vatican City, Rome, Italy
London, United Kingdom
Montreal, Canada
Nuremberg, Germany
Prague, Czech Republic
Edinburg, Scotland
Mexico City, México
Salzburg, Australia
Dublin, Ireland
What are Tips to Get Cheap Christmas Flight Deals?
Every airline offers several deals on Christmas flights. Frequently visit the official websites of different airlines to find the best air travel deals. Sign up for free alerts. You will immediately get a notification of any flight deal soon after it is announced by the airlines. Getting the best deals on Christmas flights is a subject of extensive research. Start searching early for the best deals on Christmas and New Year flights.
Consulting a travel agent will significantly help to book Christmas flights on your desired routes. Bargaining to get the best airfares requires a lot of time to invest. Consult a travel agent if you want to save time searching and bargaining to get the best deals on flights. They are capable enough to bring the same deals you can find online and sometimes even better last-minute deals. Call Urban Vacationing at +1-571-378-7984 to get cheap Christmas flights on all airlines in the United States.
Christmas Flight Deals 2023 - Tips to Buy
Be flexible with flight departure time: When searching for Christmas flights, be flexible with the departing time of flights. Everyone wants to fly after work, so wait to enter flight time when searching for a flight. The most expensive times to travel are business travel hours, from 8 am to 10 am and from 5 pm to 7 pm. You may get cheaper airfares for the flights departing early in the morning and midday.
Hold airfares for 24 hours: Hold your fares for 24 hours so that you can search more to find better airfares on other carriers. You can hold the airfares for 24 hours with the quoted price. You can also cancel your Christmas flights without paying any fee if the cancellation is made within 24 hours from the purchase time.
Keep the search hidden: Always use an incognito or private mode of browsing when searching for a flight.
Pay attention to connecting flight options: Sometimes, you may get the best deals on connecting flights instead of preferring direct flights.
In a nutshell, flexibility is the core principle of getting better airfare deals during holidays. It will reduce your travel cost to a minimum. Compare airfares; be flexible with dates, times, and airports, and early flight bookings play a significant role in getting cheaper airfares on Christmas and New Year flights.
Also, read Emirates Name Change Policy.
For immediate assistance
kindly call on below number
878-223-0733
OR, We will contact you within 24 hours.