Lufthansa Baggage Allowance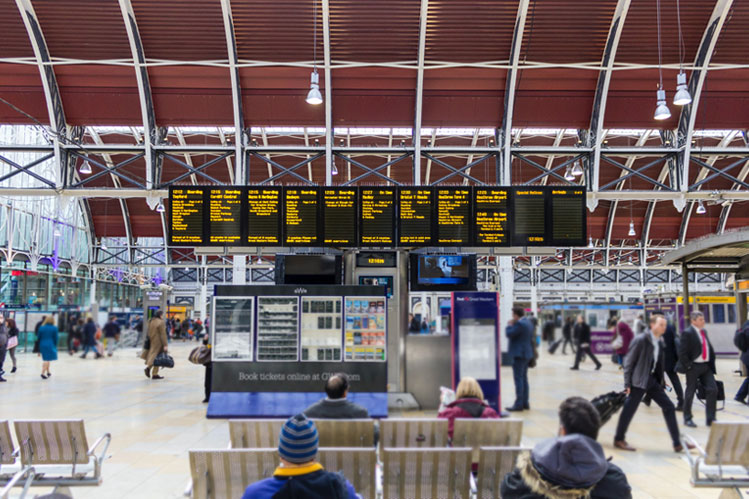 The airline baggage policy always remains a mysterious section in the aviation industry. Some airlines like Lufthansa have altered their hand luggage rule, qualifications of checked baggage, and how much baggage travelers are allowed to carry.
Lufthansa baggage allowance policy should be reviewed before you travel with them. The baggage allowance policy of each airline is different. We want to assist you with all information regarding the baggage Policy of Lufthansa. This includes the fees and limitations for carry-on Lufthansa baggage and the prohibited items in your bags.
Lufthansa Carry-On Baggage Allowance
Deutsche Lufthansa AG commonly known as Lufthansa is a German 'flag-carrier' airline, also the second-largest in Europe. It operates flights to domestic and international destinations across Africa, the Americas, Asia, and Europe.
Lufthansa carry-on luggage refers to hand luggage you can take on board the plane. This calculator will help you determine whether your carry-on luggage has been accepted according to Lufthansa baggage policy. Enter the dimensions and weight of your baggage and the airline's name.
Before you can board the plane, Lufthansa cabin luggage is controlled. You should be careful as if you don't comply with the weight limit, you could face additional fees, and your holiday budget may be affected. The restrictions for Lufthansa carry-on luggage are stringent. The dimensions of your baggage should not exceed 55x40x23 cm or 8kg.
Lufthansa Checked Baggage Allowance
Your checked baggage Lufthansa will be carried in the cargo area of Lufthansa's aircraft and will not be available during the flight, so make sure you have everything you might need.
You must also check in your luggage at the airport desk at least two hours before your flight. Your Lufthansa cabin baggage is subject to strict limitations unless you pay additional fees. Your hold baggage cannot exceed 158cm cumulated (width + length + length) and must not weigh more than 23kg each.
Forbidden Items with Lufthansa
Some items are prohibited in the carry-on luggage of Lufthansa because they pose a security risk. If you don't wish to lose your items, follow these rules.
First, liquids must not exceed 3.4 ounces. All containers must be stored in a zipper-top plastic bag. These containers should not exceed 1 liter.
According to Lufthansa baggage fees and policy, sharp objects such as razors, scissors, and knives are prohibited on planes.
The aircraft is strictly forbidden from carrying any explosives or flammable materials (lighter, mines and fireworks, ammunition). Hand luggage is not allowed to contain lithium batteries.
You cannot transport sporting equipment such as a pole, golf club, or bat in your hand luggage.
With Lufthansa Airlines baggage allowance, food is generally acceptable inside an aircraft. Be aware that not all countries have the same import restrictions as Australia.
Security staff can refuse entry to aircraft passengers who bring prohibited items in their hand luggage. You should be aware of all regulations regarding Lufthansa hand luggage if you wish to travel comfortably.
Sports Baggage & Other Special Baggage
You can easily carry your sports equipment with you on Lufthansa flights. If your sports baggage exceeds the free baggage allowance will incur a flat rate.
It would help if you made early registrations to carry sports equipment as there is restricted storage in the aircraft hold.
Take note that according to Lufthansa baggage fees and policy, reservations are only accepted up to 24 hours before take-off. If your sports gadgets go beyond the free baggage allowance with the weight limit but fail to exceed the maximum weight of 32 kg, a charge will be regulated for your sports equipment.
Lufthansa Baggage Fees
Lufthansa offers these classes: First, Business, Premium, and Economy, and their baggage allowance is as follows -
Economy - 1 Bag of 23 kg
Premium - 2 Bags of 23 kg each
Business - 2 Bags of 32 kg each
First - 3 bags of 32 kg each
According to Lufthansa baggage policy, the airline allows oversized or overweight bags at a cost. The airline charges USD 57 on European flights or USD 138 on intercontinental flights.
Both oversized and overweight bags incur a charge of USD 114 within Europe or USD 276 on medium intercontinental flights.
Additional items of luggage that exceed your fare type's free Lufthansa baggage allowance are charged as follows:
Within Europe: USD 92
Medium Intercontinental: USD 230
Note that fees will be higher if additional pieces of luggage are also oversized and/or overweight.
Lufthansa Baggage Policy
Pack your luggage, plan your adventure, and jet out for an experience, keeping Lufthansa's baggage policy in mind. Urban Vacationing will save you time and money while arranging your Lufthansa tickets by saving up to 40%.
Here at UrbanVacationing, we're committed to helping you book the best Lufthansa deals that will not break the bank. Choose from our vast selection of affordable air tickets — one way or round trip. Call us at +1-571-378-7984 to take advantage of our cheapest flight rates and learn more about Lufthansa's baggage policy.
Also, read our blog Lufthansa Flight Refund Policy.
For immediate assistance
kindly call on below number
878-223-0733
OR, We will contact you within 24 hours.