JFK International Airport Guide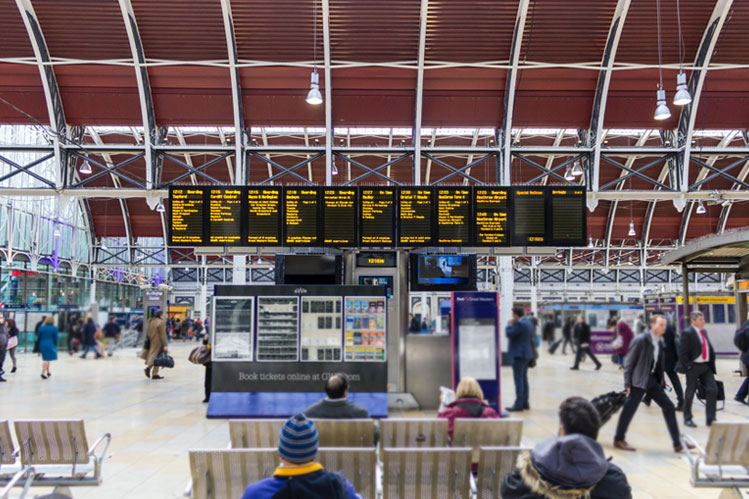 JFK Airport is not the closest to New York City, it's an excellent choice for those who want to depart from NYC.
It is the most famous airport in the Jamaica area in Queens and the most significant air passenger entry point in North America.
John F. Kennedy International Airport has excellent facilities, and you will never experience dull moments even if you need to spend hours. But, it's not easy to navigate through one of the busiest airports, even if you frequently travel out of JFK.
There are occasions when the most experienced passengers are confused about what to do at JFK Airport New York. How do you travel around the airport? This travel guide can assist you in navigating one of the most popular airports in the USA.
New York JFK Airport Guide
JFK airport is situated around 16 miles southeast of Midtown Manhattan and is the most crowded and largest airport in New York. Over 90 airlines offer services from the airport, and they serve as an essential base for Delta Air Lines and American Airlines.
What is the leading airline at JFK?
New York John F. Kennedy International Airport is the hub for American Airlines and Delta Airlines.
What airlines fly out of JFK Airport?
Delta Air Lines, American Airlines, United Airlines, Air France, KLM, British Airways, Lufthansa, and JetBlue Airways.
Which airline has the most flights from NYC?
Delta offers frequent flights to and from New York.
What airlines fly out of Terminal 4 at JFK International Airport?
Delta, Emirates, Etihad, KLM, LATAM, Singapore Airlines, Virgin Atlantic, and Swiss are a few of the airlines found at JFK's Terminal 4.
Is the JFK AirTrain free?
The fee is $8, payable through MetroCard, and connects all the terminals.
How can I reach Manhattan from New York JFK Airport?
Taxis are readily available and charge a flat $52-56 to Manhattan.
Where can I get more information about JFK airport and my flight?
Get in touch with Urban Vacationing travel experts at +1-571-378-7984 for airport assistance, flight booking, car rentals, hotels, and all necessary travel information.
Terminals at JFK International Airport
The airport has six terminals that have a total of 131 gates. It also has four runways around the central terminal.
Terminals 1, 2, 4, 5, 6, and 7 are the terminals at the airport. While at JKF airport, you don't need to be concerned about connecting between terminals; it's easy as a pie.
AirTrain network and roads for access effectively connect the terminals. It is necessary to clear the security when you move between the terminals at JFK Airport New York. It is possible to get to the other terminal by taking AirTrain, walking, or taking the shuttle bus.
How to Get to JFK Airport?
The airport is approximately 18 miles from New York City, situated on the Van Wyck Expressway (I-678), accessible via Queens Boulevard, Belt Parkway, and Grand Central Parkway.
Travelling to JFK International Airport usually takes about 30 minutes. You must be aware that the roads in the city can be crowded at any given time, which can lead to frequent delays.
It could mean that you arrive at JFK airport in the late hours. If you need to board an international flight, you must arrive 3-4 hours before departure and 2-3 hours before a domestic flight.
Finding a parking space on site is difficult during peak times and will impact the flight schedule. So, what can you do to rid yourself of this issue? Use public transportation or a rideshare/taxi service to get to John F. Kennedy Airport. It will ensure you a comfortable journey to and fro.
Take note that various public transportation services connect the airport with New York City.
AirTrain service to JFK Airport
Using the NYC Subway system
Use MTA bus service
Take Long Island Railroad from Jamaica Station
New York City's yellow cabs
JFK Airport Parking
It is easy to imagine how difficult it can be to get a parking space at one of the busiest airports. The airport is a significant draw at peak times or during holidays because many New Yorkers will be taking off!
You don't have to worry much about JFK parking because the airport provides more than 17,000 parking spots through six main areas: Green, Blue, Yellow, Orange, Red, and Long-Term. Each of these lots offers both long-term and short-term parking.
For JFK airport arrivals, the Green lots, the Orange, and Red lots are situated close to terminals 1 and 2, 7, and 8. They are also close to terminals 7 and 1. Blue, as well as Yellow lots, are near terminals 4 and 5. The types of parking at the airport include:
Long-term parking
Short-term parking
What to do at JFK Airport?
Are you waiting for your flight? Do you wish to entertain yourself? As discussed earlier, there is no dull moment at the airport; you can explore it according to your time before JFK airport departures.
New York John F. Kennedy International Airport has 24 lounges that offer free Wi-Fi, excellent food courts, a newspaper & magazine section, showers, and much more. Pamper your hunger at Eat & Go Istanbul, Euro Cafe, JikJi Cafe, The LOCAL, and Bento Sushi.
Plus, Martini Bar, New York Sports Bar, Blue Point Brewery, and Due Amici are some of the bars/joints you can try out.
Parting Thoughts
John F. Kennedy International Airport is a world in itself. You'll never be lost in the maze with reliable airport staff, over-the-top help desk, and attractive signages.
Moreover, our travel experts work round the clock to offer their expert advice on check-ins, baggage policies, and security checks at JFK Airport. We at Urban Vacationing are a call away to assist you further and help you with feasible solutions for travel-related queries.
Also, read our blog Philadelphia International Airport (PHL).
For immediate assistance
kindly call on below number
878-223-0733
OR, We will contact you within 24 hours.