10 Best Christmas Markets in the USA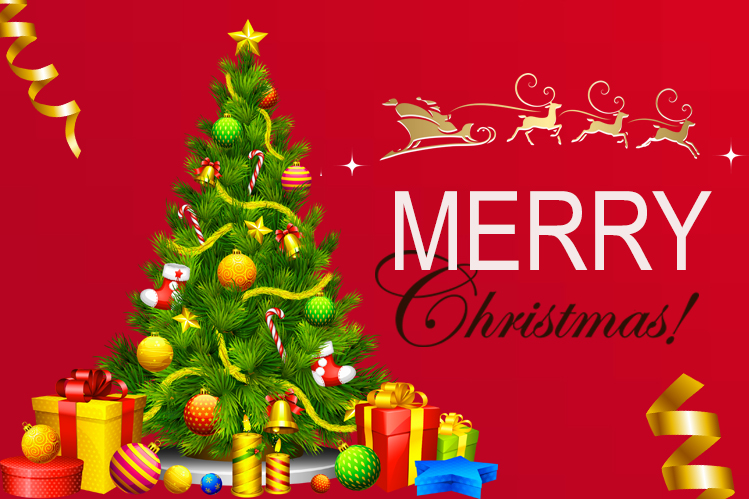 Christmas markets have been deeply rooted in European history since the Middle Ages but have also become massively popular across the USA. You do not need to hop across the pond to get into the festive mode.
Find the best European-style Christmas markets in your backyard. Today's American towns organize seasonal Christmas markets similar to those German Christmas markets filled with food, music, games and treats. Wittily speaking, you do not need a passport to enjoy a traditional Christmas market in the US.
Find Urban Vacationing's guide to the 'best voted' Christmas market picked by a panel of American experts to give you the best Christmas Markets in 2023. Most of these markets open from 11 am to 8 pm, so consider traveling to one of these top US Christmas Markets:
Carmel Christkindlmarkt - Carmel, Indiana
Bethlehem Christkindlmarkt - Bethlehem, Pennsylvania
Old World Christmas Market - Elkhart Lake, Wis.
Denver Christkindl Market - Denver
Tomball German Fest - Tomball, TX
Georgetown Christmas Market - Georgetown, Colorado
Nutcracker Market - Houston, TX
European Christmas Market - St. Paul, Minnesota
Downtown Holiday Market, Washington DC
Downtown Holiday Market | Washington DC
Nov 18 – Dec 23, 2023
Located on Washington's F Street, the Downtown Holiday Market, or DHM, has been continually at the top every year. Famed as America's best Christmas market for all the right reasons, anyone visiting this fair will testify why.
The events feature a huge selection of exhibitions, fine arts, handicrafts, food and more. Also, enjoy live entertainment, carol singing, competitions and games.
What Not to Miss:
Glass and pewter ornaments
Outdoor Dining and Show
Bob's Belgian Hot Chocolate
Croissants, Almond Twists, and sweet macaroons
Hot gluhwein & sauerbraten
Potato pancakes
Knodel
Goulasch or Nurnberger Sausages
Carmel Christkindlmarkt | Carmel, Indiana
Nov 19 - Dec 30, 2023
Dunk into magical holidays in the old Indiana County. Make your place at Carmel Christkindlmarkt, also known as Carmel Farmers Market. Sip mulled wine, hop from one wooden hut to another under the glittering lights, and browse wooden toys, musical boxes, goodies, ornaments, and more.
Famed as one of the best Christmas markets in the US, you won't mind collecting mugs and Christmas souvenirs to decorate your homes and enjoying German pretzels, cookies, melted cheese served on bread and dried fruit bread.
What Not To Miss:
Mulled wine & delicious melted raclette cheese
Ice skating
German-themed activities for children
Gluhwein mugs
Swiss flatbread
Belgian hot chocolate
Christkindlmarkt | Bethlehem, Pennsylvania
Nov 18 – Dec 18, 2023
Inspired by ancient traditions and modern charms, Bethlehem Christmas market hosts a fabulous Christmas market. Nicknamed 'Christmas City,' marvel at glassblowers, artists, and artisans making German cuckoo clocks and molding holiday decorations and gifts.
It's a cherry-on-pie for the kids, who enjoy sitting on Santa's lap and relish candies. Being one of the best Christmas markets in the world, the fun starts right after Thanksgiving and operates on Fridays, Saturdays and Sundays.
What Not To Miss:
Handmade works
Live Christmas music
Handmade ornaments
Nutcrackers and collectibles
The Food - an array of beers, hot toddies, and other beverages
Christmas markets in the USA are a great way to get into the holiday spirit. If you're looking for a fun and festive way to celebrate the holidays, look no further but here, call us @ +1-571-378-7984 to get the best travel offers and save up to 40% this season.
Christkindlmarket | Chicago, Illinois
Nov 19 - Dec 24, 2023
Being highly popular, you might hear about a second location opening soon this year. Yes, Chicago Christmas Market is one of a kind. Find new vendors and a snowy-themed at Wrigleyville. Surf for unique items from several parts of the world, plus an ice-skating zone.
As a popular place for kids, get them beautiful gifts from fairytales and dragons to handmade chocolates, Belgian hot chocolate and cookies. You'll surely marvel at the nativity setup at both places, similar to a European Christmas Market.
What Not To Miss:
Homemade items
Seasonal food & booze
Live music and dancing
Peruvian alpaca hats
Hand-carved ornaments
German beer & pretzels
Old World Christmas Market | Elkhart Lake, Wisconsin
Dec 2 - 11, 2023
Old World Christmas Market was inspired by German Christmas markets but had its own Midwest magic. Enjoy a charming market filled with delicious local products, entertainment, and activities for all ages. Enjoy this magical celebration of community, culture, and holiday cheer for free throughout the weekend.
What Not To Miss:
Czech blown-glass ornaments
Russian nesting dolls
German hand-carved smokers
Nutcrackers
Handmade amber and silver jewelry
Turkish pashmina scarves and shawls
Old World Food Court
Denver Christkindl Market | Denver, Colorado
Nov 18 - Dec 23, 2023
Denver Christmas Market offers an Old World Christmas experience. It is downtown's most popular holiday celebration. It returns for another month of holiday festivities and crafts.
This market brings European and German flair to the Mile High City. It opens every Friday before Thanksgiving and runs through Christmas Eve. The Christkindl Market is back for its 21st year. It runs from Friday, November 18, to Friday, December 23, 2023, at Civic Center Park in Downtown Denver, right next to the capital building. It is located at the corner of Broadway and Colfax.
What Not To Miss:
Handcrafted gift
Traditional wooden figurines
Cinnamon pretzels
German dumplings & pierogi
Metreshka Dolls
German toys
Bavarian-style beers & pretzels
Fresh smoked salmon
Tomball German Fest | Tomball, Texas
Nov 18 - Dec 23, 2023
The Tomball German Heritage Festival occurs in March and December twice a year. It is located on the old downtown streets of Tomball, Texas. The festival is a music and street festival that celebrates German and ethnic heritage. There are four stages with live performances, carol singing, special contests and ethnic and festival food.
Beer and wine are also available. Street vendors sell all types of German souvenirs, clothing and crafts. Festival-goers can enjoy an outdoor Christmas Market and the German Heritage Festival, which annual visitors are familiar with.
What Not To Miss:
Explore Old Town Tomball
Tejas Chocolate & Barbecue
Tomball Farmers Market
Korean Pork Belly Bites
Nashville Hot Chicken
Brewmaster Burgers
Visit 200 vendors
Live continuous music
Carnival rides
Annual Christmas Market | Georgetown, Colorado
December 3-4 and 11, 2023
Clear Creek County's sleepy town transforms every December into a Christmas paradise. Their annual Christmas Market is held in Georgetown, Colorado, for two weekends. It's now on its 62nd anniversary. USA Today recently ranked it among the 10 Best Holiday Markets in America.
Clear Creek County is bustling with holiday traditions and is a busy time of the year. Historic Georgetown is home to roast chestnuts, horse-drawn wagon rides, and festive shopping. The Christmas reading of 'The Night Before Christmas' in the Hamill House Library will kick off events on Saturday, December 3, 2023. The Old World Christmas Market in the USA will be held on two weekends in December, 3-4th and 10-11th, 2023. It is open from 10 am to 5 pm.
What Not to Miss:
Vendors selling delicious & charming goods
Homemade jellies and spiced wines
Handcrafted ornaments
Pine scented candles
Christmas decor & toys
Meats, pasta, sauces
Chocolates, honey, shortbread
Nutcracker Christmas Market | Houston, Texas
Nov 11 - Dec 23, 2023
If you've ever shopped at Houston's Nutcracker Market, you know the hustle and bustle. This Christmas market has grown into a shining spot, and you will witness a grand atmosphere this Christmas. Stroll through the main square by grabbing a cup of warm mulled wine and your favorite mask.
Excite to kids running around to get fresh gingerbread and enjoy new toys. Adults can also participate in activities such as Christmas tree decorations, sing-a-song, food tours and much more.
What Not to Miss:
Fur-real and faux merchandise
Over-the-top purses
Full-day shopping, activities, food
Accessories, food and gifts
Venezuelan chocolate
Handmade scarves, wind chimes
European Christmas Market | St. Paul, Minnesota
Nov 25 - Dec 18, 2023
The European Christmas Market is Minnesota's most authentic traditional holiday marketplace. It offers a unique shopping experience, intercultural activities, and family-friendly entertainment. The event is free to the public and draws inspiration from the Christkindl Markets in Europe that open during Advent.
What Not to Miss:
Unique European gifts
Handmade European crafts
Sample spiced mulled wine
Savor European delicacies
Ceramics to glasswork
Also, read our blog Emirates Flight Change Policy.
For immediate assistance
kindly call on below number
878-223-0733
OR, We will contact you within 24 hours.