South Padre Island - Exploring a Hidden Gem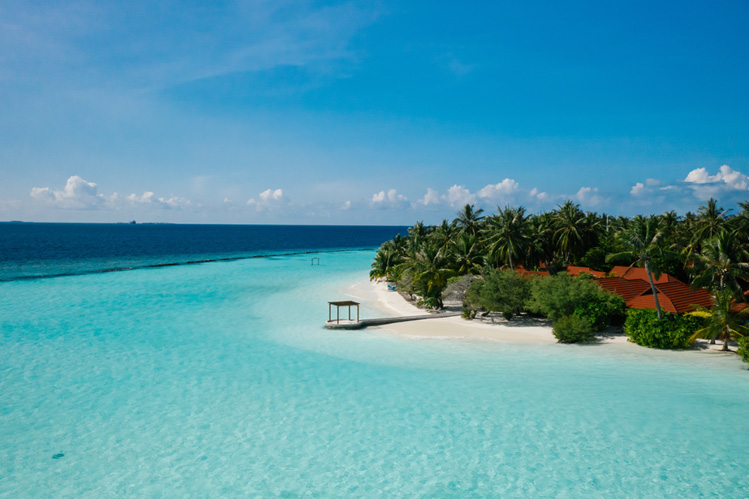 A beach island in Texas? You must be kiddin'! No bro, it's known as South Padre Island. It's an excellent place for fun, excitement, thrill, and adventure. Beach lovers, kids, windsurfers, divers, birdwatchers — for everyone! The SPI is a rocking place for sun worshippers and sand sculptors too.
On the southern coast of Texas, on the Gulf of Mexico, shaped as a brush stroke, South Padre Island is a postcard-perfect destination and a prime getaway spot for families.
Its chalky beaches, sun-drenched shorelines, and activity-filled warm sea waters make South Padre Island a unique spring-break destination. So c'mon, let's catch the wind and ride the waves.
How to Reach South Padre Island?
South Padre Island (SPI) is one of Texas' most sought-after beach destinations for a family vacation. Unfortunately, it can be challenging to reach due to its lack of an airport.
There are major airports that offer services to international and domestic travelers. Within 40 miles of this beach escape, the Valley International Airport and Brownsville-South Padre Island International Airport are both within reach.
Save time flying from Texas cities like Austin, Dallas, or San Antonio, or you want to get to South Padre Island quickly.
International Airport Brownsville-South Padre Island
Just 22 miles from Brownsville, the closest airport to South Padre Island is Brownsville. Brownsville-SPI International Airport (BRO) is a municipally owned airport that offers service on American and United Airlines and routine flights on Continental Airlines.
Visitors can reach South Padre Island from the airport via a rental car, private hire car, or taxi or by booking an airport shuttle to drop them off at any of the hotels or resorts in SPI.
Best Time to Visit South Padre Island
The best time to visit South Padre Island is from September to February. However, unless you are preparing to experience the spring break fun – raucous partying at all hours of the day – you'll find this tiny island town agonizing in March.
The 11 months out of the year, Padre Island releases an appealing atmosphere ideal for beach lovers and families. Plus, hotel rates are sensibly low compared to other beach locations.
If you're looking for the best vacation spots for families and scheduling a summer outing, you might encounter some unfriendly hurricane weather.
Best Things to Do in South Padre Island
Visit Isla Blanca Park
Take a Dolphin-Watching Cruise
Take Sand Castle Lessons
Swim with Sea Turtles
Tour Birding and Nature Center
Explore Treasures of the Gulf Museum
Eat Fresh Seafood at Pier 19 and Padre Boulevard
Pamper Yourself at Sapphire Spa
Cool Off at Beach Park at Isla Blanca
Visit Boca Chica Spaceflight Launch
What to Eat at South Padre Island?
SPI is full of fresh seafood at every beach. Relish a plate of juicy oysters while spotting dolphins in the Gulf. Cafe on the Beach at the Palms Resort is a hotspot along with Beachside Bar & Grill at Pearl South Padre Island.
Thanks to the influence of family vacations and other vacationers, the dining scene has boomed in the last few years. Now you can find food embellishments offering everything from European and Italian fare to Polynesian delicacies.
During your family vacation, if you're craving burgers, various pasta, and pizzas, head towards Padre Island Brewing Company — a popular spot for American food. Then, conclude your meal with authentic sweets with pancakes, donuts, and ice-creams at Yummies Bistro.
Where to Stay in South Padre Island?
Pearl South Padre
Schlitterbahn Beach Resort
Seabreeze Beach Resort
Isla Grand Beach Resort
Hilton Garden Inn South Padre Island
La Copa Inn Beach Hotel
Getting Around South Padre Island
Moving around South Padre island is easy. There are free public shuttles and the Island metro, which are easily accessible. To venture off far places, you can rent a car; otherwise, the best way to get around South Padre Island is on foot.
After you get down at Brownsville South Padre Island International Airport (BRO) – located about 25 miles southwest, you can spot Island Airport Shuttles, which will take you as far as Port Isabel.
Money-Saving Tips at South Padre Island
Book in Advance - Especially during winter, when SPI is open to snowbirds, it can be challenging to find decent rooms.
Don't rent a car - South Padre Island is small enough for you to explore it on foot. The free Island Metro provides regular transportation throughout the town and across Laguna Madre and Port Isabel, taking you to the best vacation spots for families.
Avoid spring break rates - As March nears, hotel rates can triple. So it would help if you planned to travel in the spring of May or April.
Book Flights to Brownsville South Padre Island Airport
Book cheap flights to Brownsville South Padre Island International Airport with Urban Vacationing and save big! We offer you the most affordable airfares on BRO flights. Select from our repository of BRO flights, and book the one that suits you the most.
The Brownsville South Padre Island International Airport is situated in Brownsville, Texas, US. It lies around 7 kilometers away from the city's downtown hub. Owned by the City of Brownsville, the airport is served by two commercial airlines and six air taxis and provides three fixed-base operations for general aviation.
We offer fantastic Brownsville South Padre Island International Airport flight deals that are irresistible! Call +1-571-378-7984 to grab the best flight and vacation deals for a memorable getaway with your loved ones.
Also, read our blog Philadelphia International Airport (PHL).
For immediate assistance
kindly call on below number
878-223-0733
OR, We will contact you within 24 hours.